Beavers Collector Activity Badge
£0.70
The Beavers Collector Activity Badge is usually available for immediate despatch, but if it is not, you are able to back-order. We split back-ordered badges into a separate order and send out the available badges as soon as possible.
Please note that due to the current rebranding of The Scouts and changing of badge sponsors, the badges that we send out may differ from the image shown.
Available on back-order within 14 daysWhat is a back-order?

What is a back-order?
As this product is available on back-order, we will source additional stock from our supplier to fulfill your order. Because of this, there will be a delay with us shipping your order - usually an additional 3 to 14 working days.
If the delay is any more than 14 working days, we will let you know.
If the item is not readily available from our supplier, we will mark this on this product page and get the outstanding items to you as quickly as we possibily can!
Important: This is a restricted item which can be only purchased by registered UK Scout Leaders
Description
Beavers Collector Activity Badge
We try to hold the Beavers Collector Activity Badge in stock at all times, but we offer the ability to back-order badges that are not in stock. We split out back-ordered badges into a separate order and send out the available badges as soon as possible.
The back-ordered badges are then sent out as soon as more stock arrives – this is usually within 2-6 working days. We will always get in touch where further delays are expected.
About Us
Project X Adventures is a family run business, based in Harwell Village, Oxfordshire. We are the Scout Shop for the Thames Ridge District and our team have all been involved in Scouting for many years holding a variety of roles. Find out more about our story!
Ordering Badges on Account
As Scout Leaders ourselves, we appreciate that ordering badges and generating expenses is a pain for leaders – so we offer the ability to place purchase orders and be invoiced when the order is shipped.
To enable this option at the checkout, please go to the My Account page and register for an account.
Once you are signed up, please go back to the My Account page and select 'Payment Options'. You can then set the details for your nominated account contact, usually your GSL or Treasurer. Please ensure that we have their name, email address and a contact phone number.
Then when you next go to the checkout page, you will see the option to pay by 'Purchase Order'.
Once your order is shipped, the invoice will be emailed to you and your accounts contact. You can pay by cheque, bank transfer or direct debit (by GoCardless).
OSM Badge Shopping List Import
We have created a system which allows you to import your badge shopping list straight from OSM into your shopping basket!Save yourself time and check out our import tool today!
Find out more about Online Scout Manager and how to use our tool.
Delivery Information
Shipping is free on all orders for our UK customers!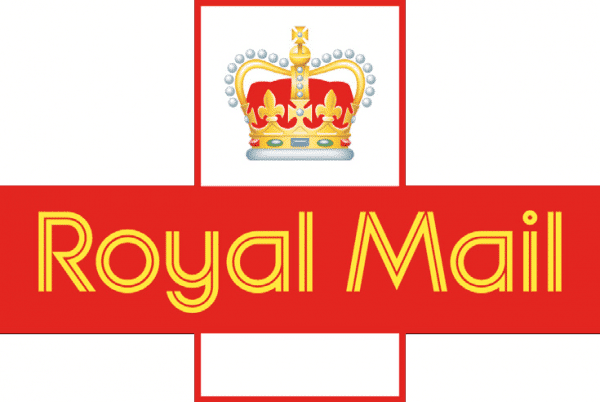 Orders will be processed and shipped as quickly as possible. This is usually the same day if the items are available in our main store and if ordered before 4pm. However, in some extremely rare cases, it may take us a bit longer to process.
Once your order has been processed it will be shipped by Royal Mail's 24 or Tracked 24 Service, which delivers Monday to Saturday. Larger or heavier orders are then shipped by DHL.
Orders under £50 will be sent by the Royal Mail 24 Service, which delivers within 48 hours of despatch. Orders over £35 will be sent by the Royal Mail Tracked 24 Service, which delivers within 24 hours of despatch, and any orders over £100 will require a signature.
You will receive a Royal Mail or DHL Tracking Number once your order has been processed.
To avoid disappointment, please contact us if you require the items urgently.
Please don't hesitate to contact us if you have any questions about delivery.
International Orders
We currently charge £15 for all orders for customers outside of the UK.
Return an Item
Free "No Fuss" Tracked Returns!
Not happy with the product? Item doesn't fit? Or did we send the wrong item? No problem, we'll get that sorted for you!
Step 1
Package the unwanted items up, ready to send back.
Step 2
Click the button below to produce a Royal Mail Pre-paid Returns sticker, making sure to include your order number.
You will also be emailed a QR code that you can take to the Post Office, so they can produce your sticker – should you not have a printer.
Step 3
Take the package to your nearest Post Office.
We will then be notified by Royal Mail that you are returning something.
Step 4
We will check the package in when it arrives with us and arrange your refund as quickly as possible. This is usually within 1 working day of the item arriving back. You will then get an email confirming that the refund has happened and you should receive your refund either back to your card or PayPal account within 24-48 hours. If you have any questions or concerns, please get in touch.