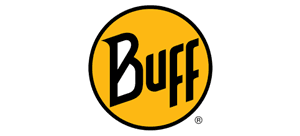 Multi-Functional Headwear – Buff
The original multifunctional headwear of its kind. Buff was created by a keen off-road motorcyclist from Spain. He realised there was a need for a piece of headwear that could be worn on and around his head whilst out and about adventuring. Juan Rojas has created a high-quality garment that replaces the need to have separate items of head and neckwear.
Over the years Buff has created a number of ranges, including the original, polar and UV protection. They are all made from high-performance microfibre, with a wide variety of patterns, so there is sure to be something that suits you! Buff is becoming increasingly popular throughout outdoor enthusiasts. With the versatility and design, they protect you from the elements whilst providing a high level of comfort.
£

15.96
The Buff Original National Geographic Siberian Flint Stone is designed to keep you cool in hot climates and warm in cold climates! It's a great accessory for all your adventures and a fantastic gift idea!

1 available for despatch today!

Order before 4pm today for expected delivery on Saturday 24th August 2019.

Need more than 1? More stock of this item is readily available within 2 - 5 days.