Your experience is critical in everything we do
To achieve this we work hard to comply with various standards and audits which test our safety, client experience, finances and many of our other processes. To explain a bit more about our key ones, we created this page. But if you have any questions about any of this, please feel free to get in touch!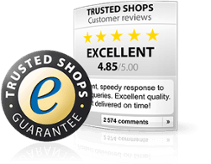 The TrustMark is awarded to sellers that show excellent customer service and provide a safe online shopping experience. To be eligible, we have had to earn a high Trusted Shops customer rating and to comply with the Trusted Shops European quality standards for e-commerce. We have now been audited to these standards and are proud to display the TrustMark on our website.
E-mails are sent out to all store customers asking them to complete a review on our service. These are published here.
The Trusted Shops Guarantee protects you from losing the paid purchase price up to GBP 2,500 for 30 days and covers non-delivery and non-refund. You are given to option to opt-in for this guarantee once your order has been received, or you can click on the Trusted Shops logo on the right hand side of the window. Please contact us if you would like any more information about this!
Adventurous Activities Licensing Service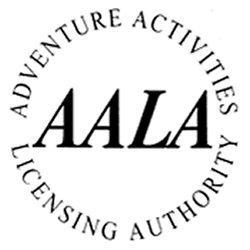 The Adventurous Activities Licensing Service are a part of the Health and Safety Executive and are there to ensure that activity providers that work with young people have the correct experience, systems and procedures to ensure that these adventurous activities can be carried out in a safe and enjoyable manner.
Although this licence is specifically for certain adventurous activities and for situations when we have groups of young people without their parents present, we use the same risk management systems and safety procedures for all of our operations to ensure everyone gets the very best and safest experience possible.
To find out more about the AALS, click here
Find out about our licence here:
http://www.aals.org.uk/aals/provider_detail.php?ref_no=R2159
Provider Number R2159
PROJECT X ADVENTURES LIMITED  is registered with The Adventure Activities Licensing Service as licensed to provide specified activities under the following heading(s): HILL WALKING & MOUNTAINEERING, ABSEILING and ROCK CLIMBING.
Licence details can be confirmed by calling The Licensing Service. Tel: 029 2075 5715
Activities Industry Mutual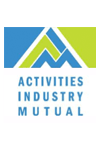 The Activities Industry Mutual (AIM) provide our insurance cover.
AIM's motto is "Together We're Strong." They only offers cover to well managed activity providers who show a good understanding of risk management values and incorporate this into the daily running of their organisation.
BS 8848:2014 is an updated version of the Specification for the provision of visits, fieldwork, expeditions, and adventurous activities, outside the United Kingdom, first published in 2009.
We have been following news about this revised version and attended the BSI Launch in April 2014 and a compliancy workshop at the Royal Geographical Society in September 2014.
We have based a lot of of our working practices and policies around the standard even for events that operate in the UK.  
We are currently working towards complying with the standard and will be audited against it soon. Once this has been achieved we will be making an application to join the Expedition Providers Association and with the intention of gaining the Learning Outside of The Classroom Badge.
More information on this will follow.
Find out more about what BS 8848 means to you, here.
Whether your adventure is a one-day event in the Oxfordshire countryside, or an expedition high up in the Himalaya Mountains, every event has a designated Operations Manager to ensure that you have a great adventure, regardless of any issues that occur along the way!
They make sure our activities, venues, staff, equipment and 3rd party activity providers are risk assessed and all up to the highest standard prior to your adventure starting.
Then our Duty Operations Manager will monitor your event from our UK HQ with access to a range of tools and equipment, such as; Satellite Phones, Satellite Trackers, GIS Tools and Mapping, Global Incident Databases and backup from external incident management organisation - you can relax during your event, knowing that we are ready to respond and support the staff on the ground if anything out of the ordinary happens.