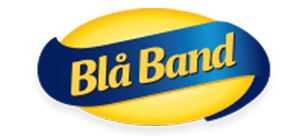 Bla Band – Great Outdoor Meals
In the little Skåne Karpalund, on the fertile Kristianstad plain in Sweden, lies Bla Band (Blue Ribbon in English!). The nearest neighbours are some farms and swaying cornfields. For generations they have helped to bring together flavours and families around the table and through their food.
The economic boom after the 2nd World War sparked industry, which called for the people of all ages and sexes to take up work. Housewives took the step out of the labor market and there emerged a need for more easy meals. This is how the Blue Band came into being. The production started in a margarine plant in Landskrona. Today they make soups, sauces, pasta sauces, hot cup, mixers and outdoor meals.