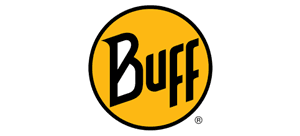 Multi-Functional Headwear – Buff
The original multifunctional headwear of its kind. Buff was created by a keen off-road motorcyclist from Spain. He realised there was a need for a piece of headwear that could be worn on and around his head whilst out and about adventuring. Juan Rojas has created a high-quality garment that replaces the need to have separate items of head and neckwear.
Over the years Buff has created a number of ranges, including the original, polar and UV protection. They are all made from high-performance microfibre, with a wide variety of patterns, so there is sure to be something that suits you! Buff is becoming increasingly popular throughout outdoor enthusiasts. With the versatility and design, they protect you from the elements whilst providing a high level of comfort.
Out of Stock

£

28.95
The Buff Knitted Airon Hat is ideal for keeping you warm and cosy!Free UK Shipping on all Buff Products!

Available on back-orderWhat does this mean?


What is a back-order?

As this product is available on back-order, we will source additional stock from our supplier to fulfill your order. Because of this, there may be a slight delay with us shipping your order - usually 1 to 5 working days.

If the delay is any more than 5 working days, we will let you know.

In some rare occasions, the item is not readily available from our supplier. If this happens we will let you know with an estimation of when the item will be available again and offer you the chance cancel your order.