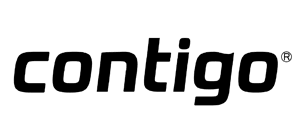 Contigo
Contigo developed a line of simple and functional, environmentally friendly drinkware to help people face life's daily challenges. These products are stylish ready for every day, yet strong and resilient ready for adventure!
Contigo has based their technologies on their own personal experiences along with their customers. They are always looking to improve their products and technologies.
Just a couple of their technologies include: Autoseal – 100% spill and leak proof, one hand operated, simply hold the button down to open the flask whilst you drink. Snapseal – One hand operated and leakproof drinking, simply push the button up to open the flask. All of their products are BPA free, eco-conscious and easy to use and clean.
No products were found matching your selection.