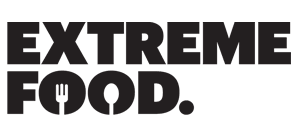 Extreme Food
This ultra lightweight food brand has been developed by a nutritional team with adventure at the heart. Extreme Food is all freeze dried for optimum nutrition. Each pouch is a 500kcal serving weighing between 101g and 105g before adding water. They offer the highest calories/energy combination on the market.
Freeze drying also locks in all the flavour, only removing the moisture content. So they are pretty tasty meals!
This range of food is designed for everyone, whether you are a mountain marathoner, adventure racer, camper or Duke of Edinburgh participant. All you need to do is add the requirement of water to the pouch, give it a good stir and leave to stand for 8-10 mins before you enjoy!
£

6.00

6 available for despatch today!

Order before 4pm today for expected delivery on Friday 4th December 2020.