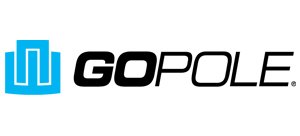 GoPole – Mounts and Accessories for GoPro Cameras
They are the original GoPro accessory brand, offering users versatile new ways to use their GoPro cameras – perfect for any adventures. Founded in 2010, GoPole is the leading third-party GoPro accessory brand worldwide and the choice for the worlds top athletes and action sports filmmakers. Their products include; mounts, accessories, storage and bundles for your GoPro! They even have Ambassadors around the globe which include international adventurers, check out their Instagrams here; Agustin Frias, Christian LeBlanc, Rod Ruales, Shane Brown, Jane Moon and Taylor Ya!!
£

24.99
The GoPole Bobber bright yellow colour makes it easy to spot as it floats straight up out of the water saving you the heart ache of watching your camera sinking to the bottom of the sea!

1 available for despatch today!

Order before 4pm today for expected delivery on Saturday 19th October 2019.

Need more than 1? More stock of this item is readily available within 2 - 3 days.