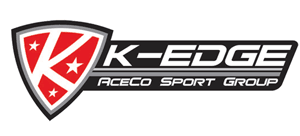 K-Edge – Born from Necessity, Driven by Innovation
K-Edge was born from necessity, is driven by innovation, and delivers precision manufacturing in its quest to meet the needs of today's cycling market. They produce high-end bicycle components. Like most quality components on your bike, K-Edge parts are manufactured to exacting specifications to ensure they're perfectly compatible with elite level bikes.
The manufacturing is located in Boise, Idaho, USA. They not only design everything right there, but they also machine and manufacture there as well—from start to finish. They have a range of fantastic mounts for you navigation systems, GoPro Cameras and much, much more!
No products were found matching your selection.