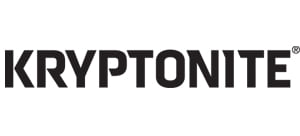 Protect What You Value – Kryptonite
Over 40 years ago, Kryptonite began to create trusted bike locks. In 1971, their first bike lock was created – the U-Lock. Still used throughout the world today, this lock has evolved into one of the strongest locks available.
Throughout the years Kryptonite has created an entire range of bike locks for every occasion and use. Becoming one of the first companies to have Anti-Theft Protection Offer in the bicycle industry, meaning they will reimburse you in the event your bike is stolen due to the opening or breaking of the lock by force.
All of their locks have different security ratings – each lock has been designed for specific situations, taking into account where you will park your bike along with how long you will leave it there.
No products were found matching your selection.