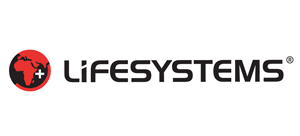 Lifesystems – Uncompromised Quality and Performance
Lifesystem's first aid kits not only have the highest quality contents, but are also comprised of weather- and wear-resistant packs; the mosquito nets are made from strong hexagonal mesh and an easy-adjust system; the insect repellents use individually tailored formula to provide the best protection wherever you're going; and the mountain survival products have been tried and tested in some of the world's most hostile environments, giving the highest performance, time and time again.
Whether you're travelling the world or just venturing outdoors for the day, your health and safety is paramount. The purpose at Lifesystems is to provide the essential protection you need, never compromising because you should never have to.
£

3.49

6 available for despatch on Monday!

Order before 4pm on Monday for expected delivery on Tuesday 8th December 2020.

Need more than 6? More stock of this item is readily available within 2 - 5 days.