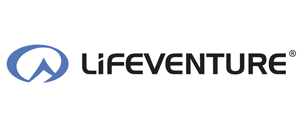 Discover Adventure. – Lifeventure
There is a whole world of amazing experiences to be had out there, there are countless beautiful places to go and fascinating cultures on every continent. It was in the 1980s that the founders of Lifeventure discovered that you could buy reasonably priced airline tickets to almost anywhere and they travelled to all kinds of destinations from the forests of Viti Levu in Fiji to fortress palaces like Sigiriya in Sri Lanka.
However, in the UK, there were very few products designed to support this kind of adventure travel. Lifeventure was created to fill the gap. Today, every product has evolved in collaboration with explorers, expedition leaders and endurance athletes. They have also sponsored more than 30 ground-breaking expeditions and research studies. That way, their gear is practical, rigorously road tested and can be trusted to perform to a high standard.
Technical advances in chemical treatments and materials means that there is always room for innovation. They strive continuously to create new products which are lighter in weight and perform better for longer.
£

4.99

5 available for despatch tomorrow!

Order before 4pm tomorrow for expected delivery on Saturday 5th December 2020.

Need more than 5? More stock of this item is readily available within 2 - 5 days.