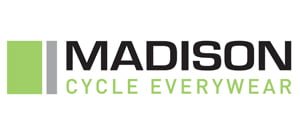 Cycle Everywear – Madison
Since 1977, Madison has been a leading brand in the British Cycling industry. Producing a select range of products, using thier substantial market experience. Through technological development and market research, they have released a large range of products that exceed the current market.
Quality is key to the brand. Using high-quality materials to produce the best cycling apparel that caters for every type of cyclist. Whether you are a keen road cyclist or a mountain enthusiast, their clothing is at a price that won't break the bank. Today, their range of clothing is the most comprehensive and stylish range to date.
No products were found matching your selection.