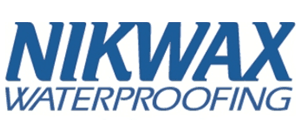 Global leader in safe, high performance waterproofing, cleaning and conditioning for outdoor gear – Nikwax
Nick Brown was brought up in Kent and was introduced to trekking in the Peaks with his father, through the YHA, from the age of ten. Nick walked in Scotland every year and being dissatisfied with the waterproofing products available, he created his own recipe for preserving his boots. It was important to make them waterproof without softening them and losing their essential supportive features. Nick's wax (hence the name Nikwax) was the beginning of a remarkable success story. It works especially well with our Anatom footwear and Vaude tents and waterproof clothing!
£

4.99
The Nikwax Fabric and Leather Proof - 125 ml waterproofs and maintains the breathability of fabrics and leathers. Keeping your feet dry on those soggy adventures!

£

3.75
The Nikwax Footwear Cleaning Gel - 125 ml gently lifts dirt from your walking boots, waterproofing them at the same time... Perfect before any of your adventures!

£

3.99
Nikwax Waterproofing Wax for Leather Cream - 100 ml is so easy to use. It is a water based wax, designed for smooth leather. The waterproofing wax protects walking, motorcycle, work and sports footwear plus bridle work and saddlery.