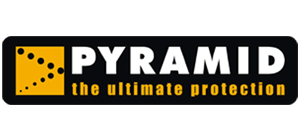 Pyramid – The ultimate protection
Pyramid Travel Products is a family run business headquartered in Kelso on the Scottish Borders. Part of the Scotmas Group, who are internationally recognised for their work in hygiene protection and water treatment. Pyramid have created and developed products that protect against the insect, mosquito and water-borne diseases that can be encountered by travellers anywhere on their travels around the world!
In the research and development of their products, Pyramid have worked closely with international institutes; including Edinburgh University, the London Hospital for Tropical Diseases and Heriot Watt University in Edinburgh. All of their insect repellent products are manufactured at the head office in Kelso.
Their products range from anti-mosquito bands, DEET and DEET free repellents for the jungle and tropics, to midge jackets, hats and sleeping nets for general travelling around the world! They also produce water purification drops, tablets and cleaning liquids for your hands and cookware – making Pyramid a must-have brand when you're off on your adventures!
Visit their website here…Blah Blah Blah
£

10.25
The Pyramid Biox Aqua Tablets - 30 Tablets are extremely easy to use. They ensure safe drinking water on the go and don't leave a nasty aftertaste or water colouration - unlike chlorine tablets.

11 available for despatch on Monday!

Order before 4pm on Monday for expected delivery on Tuesday 31st March 2020.