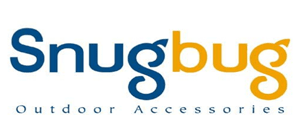 SnugBug – Hand made in Nepal, 100% Wool from New Zealand
There's a big difference between a Snugbug hat and just any old hat. They are lovingly crafted where good working conditions are paramount and environmental impact is minimised. All the knitted hats are hand made in Nepal, and their fleece range right here in the UK.
SnugBug use 100% New Zealand wool in the knitted range of hats. This top quality wool had a naturally high lanolin content and makes it repel rain and snow exceptionally well. The Polartec fleece lining is the lightest and warmest fleece available which is, of course, why they use it. We take the utmost care to select colours and designs that will keep you looking stylish and feeling snug, from the chilliest mountain peak to the most windswept shore.
Visit their website here…
£

20.00
Made from the finest quality New Zealand Wool, the SnugBug Crochet Cap Beanie is a simple hat made for warmth and comfort.

£

30.00
SnugBug Thick Pom Pom is a loose knit hat with an extra large pom pom with a large turn up rib brim.