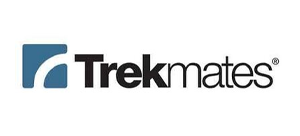 Trekmates
Trekmates began creating outdoor accessories back in '97. Based out of a garage in Nottingham, a father and son team started developing great value gloves and hats for adventurers, and outdoor enthusiasts of all kinds.
They believe the devil is in the detail when it comes to designing the accessories that will make your adventures the best they can be, which is why the development of every product is so particular, they want to make sure that our outdoor accessories perform when you need them most.
They blend price and performance, for the best possible value, taking note of the adventures where our accessories will be used, and selecting the most appropriate features you will need – while shedding the unnecessary add-ons that will weigh you down. Where possible they have designed their accessories with multi-functional features to increase versatility and value, being able to be used across many different activities, wherever your adventure takes you.
They have developed innovative new evolutions to overcome the challenges often encountered outdoors, using their experience as walkers, climbers and general lovers of the outdoors to create the exceptionally functional accessories that they know are needed during any adventure.
£

11.00

3 in stock