Reading Time:
5
minutes
Doing your D of E expedition is hard work, whether you are walking, cycling or boating, you will push yourself 100%, your motivation and body. That's the whole idea! So making sure you fuel your body is the key to completing whichever level you are undertaking. You'll be burning calories fast, so you have to keep on eating during the entire day. It's key to replenish these calories before your body gives up.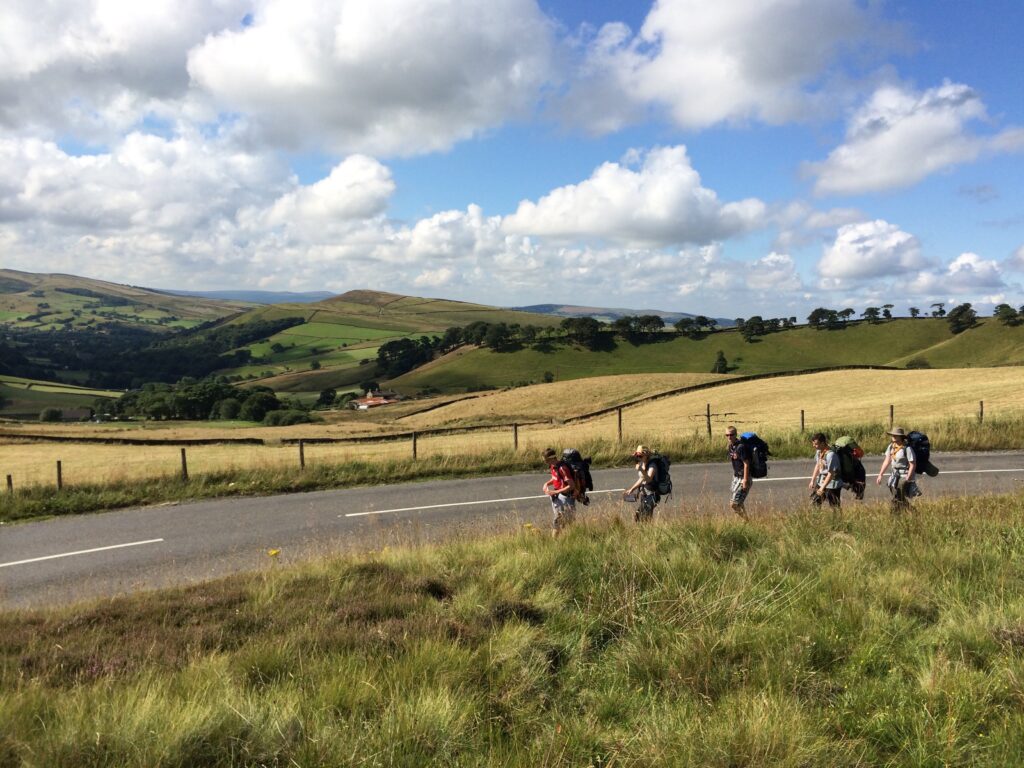 When you begin to plan your D of E meals and snacks there are a few things you need to keep in mind:
1. Keep it simple!
You don't want to spend hours preparing and cooking a gourmet meal. Trust me, cooking will be the last thing you'll want to be doing during your D of E expedition. That being said, you still need to keep eating and make sure it's tasty, there's nothing worse than eating horrible food!
2. Only carry light food!
When you are planning your menu, don't focus on just the food you love. It is super important to remember that whatever you are going to eat, you need to be able to carry!
On my first D of E expedition, I thought I had the best idea ever – carry a 1 kilo jar of Nutella! Obviously, I learnt about lightweight food the hard way, because within the first few kilometres I realised how heavy my bag way!!
Be on the lookout in the supermarket for foods in light packaging (forget tins and jars!) I recently discovered beans in plastic tubs, they are the perfect size and weight for an expedition!
The point is, you only need to carry what you are actually going to eat, plus a little extra – just in case! Split food up into exact portions, and share between your team.
3. Reduce the number of perishable foods you take!
Whilst you are on your D of E expedition, whatever way of travelling your choose, your bag will get warm, it's hardly a fridge! Usually, D of E groups take fresh food, like sausages, fruit, cheese, ham, for the first day. After that, the food will have been out of the fridge too long, and it's not safe to eat.
Foods that can be stored at room temperature:
Chorizo/cured meats
Instant noodles
Pasta and stir in sauce
Pouch foods – beans/lentils/rice/ready meals
There is so much choice for snacks and meals that will fill you up, boost your energy and won't make you ill.
Let's start with breakfast…
The most important meal of the day, to help start your day off with a kick you 100% need to eat breakfast. My favourite D of E expedition breakfast is porridge. Split oats and powdered milk into sandwich bags, 1 bag per day. You can add anything you want to it, from dried fruit to cocoa powder.
Here's a rough recipe to help you out: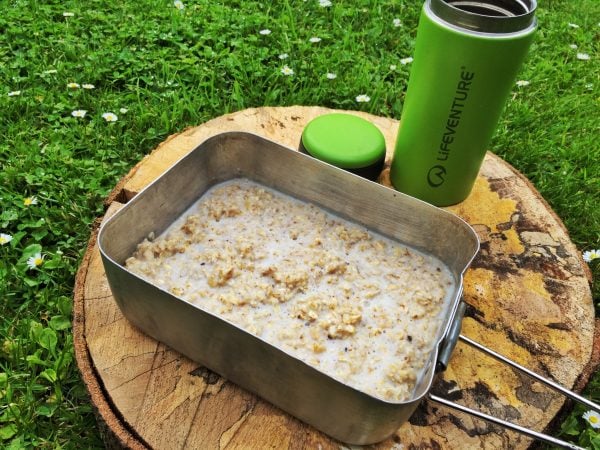 Expedition Porridge (makes one serving)
50-70g Oats
40g Powdered Milk
Dried fruit/cinnamon/sugar/cocoa/nuts (you get the idea!)
Sandwich bag (use a sandwich bag per day to make it super quick and easy!)
Mess Tin
Hot Water
– Mix all the oats, milk powder and anything extra you want, in a sandwich bag. Tie it up and store it easy in your bag.
– In the morning, boil about 400-500ml water in your Trangia.
– Whilst it's boiling, put the contents from your sandwich bag into your mess tin.
– Add your boiling water, give it a good stir and leave to stand for around 5 mins.
– And Enjoy, simple and quick!
Lunchtime!
Try to keep your lunch easy and low effort. You don't want to be cooking a meal in the middle of a forest on your Trangia!
Here is a quick list of lunchtime favourites:
Wrap – these are great, they are impossible to squish and fill you up.
Squeezy chocolate spread/jam – usually the squeezy containers are much lighter than a jar! These surprisingly go well with wraps too!
Instant noodles/pasta – if it's cold, these can really lift your spirits and warm you up. They are super light and aren't hard to cook.
Cuppa Soup – this is the same as above really.
Cheese/ham/fruit – these don't last too well in a hot bag, so take these for the first day and try the above for the extra days.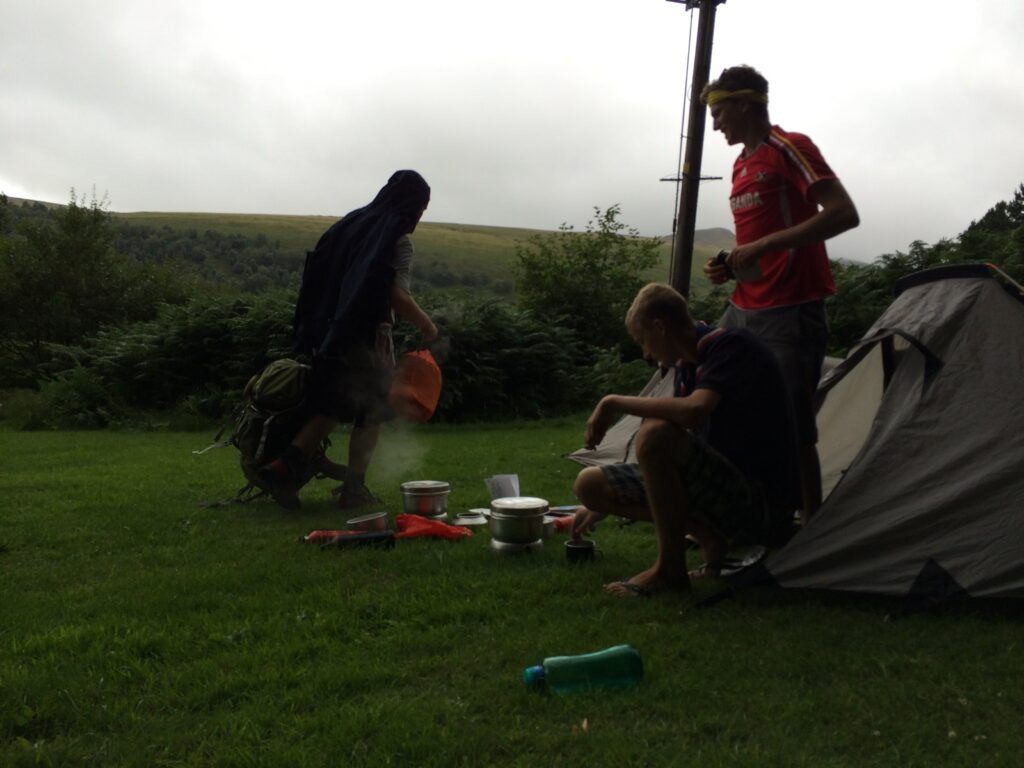 Dinner!
Dinner should be an enjoyable, filling meal you can relax with after a hard day on your D of E. You can cook or reheat expedition meals.
If you decide you want to cook, here are a few ideas:
Couscous and veggie stew
Tuna and sweetcorn pasta
Instant Mash and Chilli beans
Chorizo and beans pasta
Expedition meals can be a really good way to get everything you need, quick and easy. There are two types of meals: ready to eat and dehydrated. There is such a large range of expedition meals available, with something for everyone (even dietries). They are high calorie and are great for refueling your body.
If you want to find out how to cook a ration pack, check out our blog post here!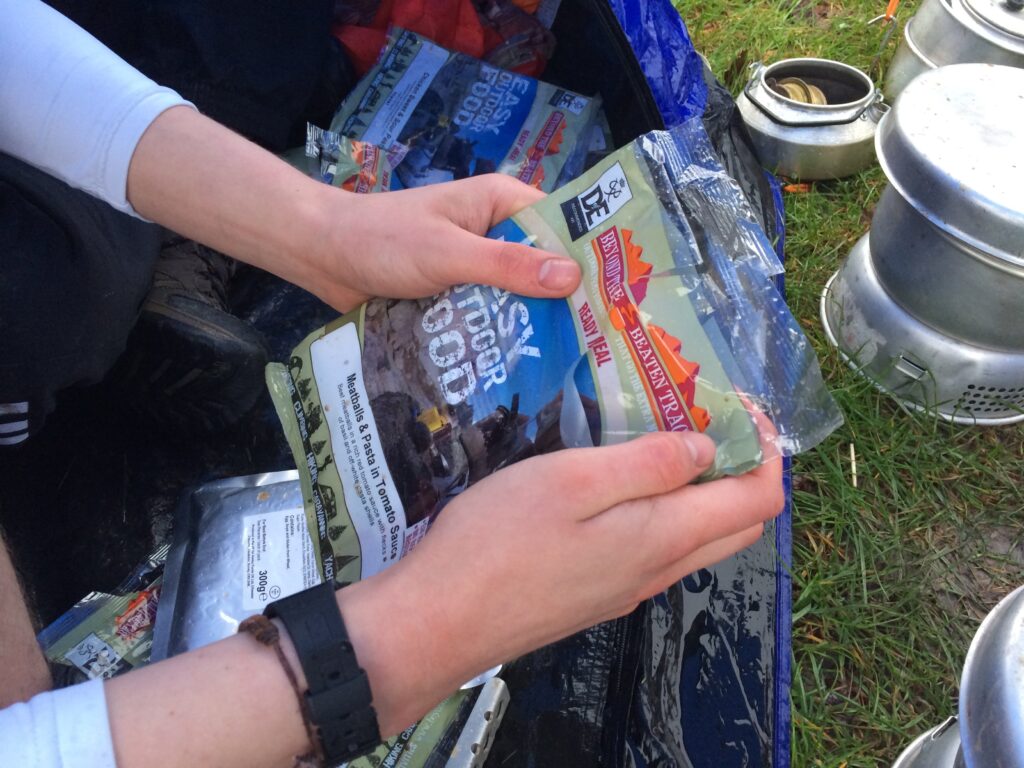 Snacks!
You need to keep eating all day! They can keep your spirits high and help with your energy levels too. When buying snacks, make sure you actually like them, there's no point taking food you won't enjoy. Here is just a short list of good snacks:
Cereal bars
Nuts and dried fruit
Jelly cubes – weird one, but they are actually a great way to give you more energy, and they taste great too!
Sweets
Energy gels and bars
Squash – the super concentrated ones in small bottles!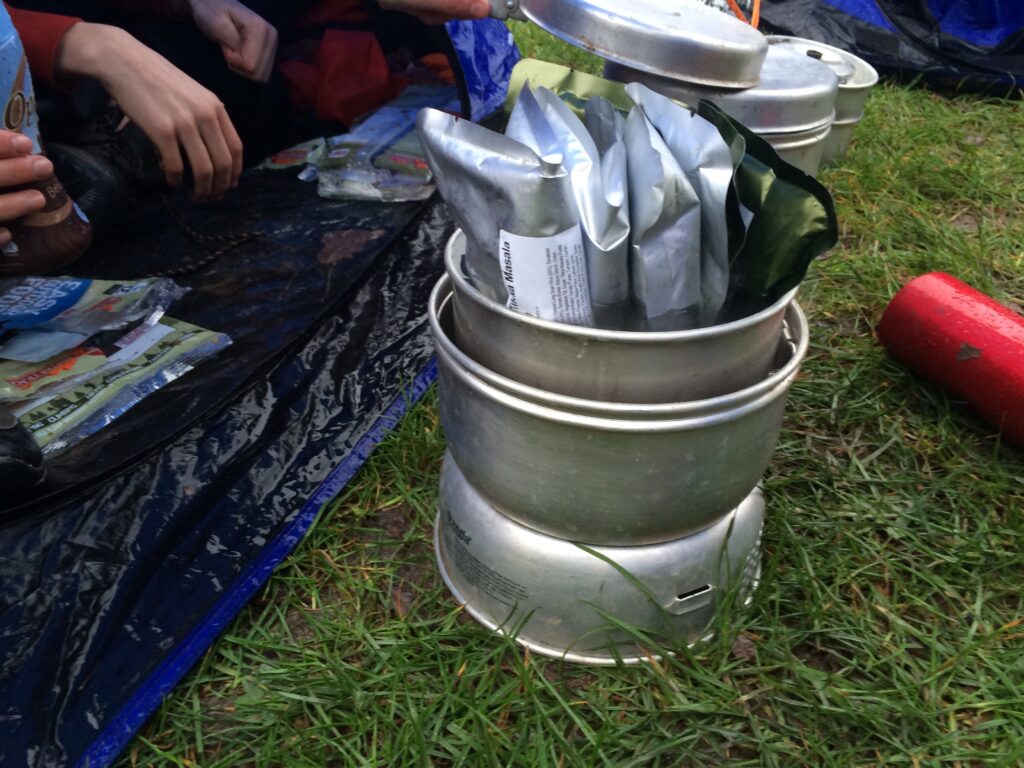 Shop
Here at Project X Adventures, we all have experience of D of E expeditions and only stock the highest quality brands.
We have our favourite tried and tested expedition meal brands:
We also have our favourite sports nutrition brands:
Science in Sport – Energy Gels and Hydration Powders
Stealth – Energy Gels and Hydration Powders
High 5 – Energy Bars, Gels and Hydration Powders and Tablets
Hopefully, this gives you some new tips and ideas for you coming expeditions. And you can learn from my experiences too! Let us know how you get on during your D of E expedition with #ProjectXDofE