In a world where plastic is consuming us, it can sometimes seem impossible to avoid it in our outdoor clothing and equipment. Plastic seems to be hiding in so many products, it's not always obvious. As attitudes change, brands are making a conscious effort to change their manufacturing processes and produce products that are made from recycled, sustainable or plastic free materials, creating fair working environments and reducing energy usage. We love and appreciate how our favourite outdoor brands are working to create eco friendly alternatives to the products we all love to use.
We (the Project X Team) are continuously working to become a greener business. We switched from using plastic packaging and bubble wrap to sustainable paper mailing bags, corrugated cardboard and paper tape to reduce our plastic consumption and are working to go completely plastic-free by 2021. The postcards we send out in every order are printed on recycled card. We operate in a paperless office, which also means we are much tidier! And we are constantly on the look out for outdoor clothing and equipment that are sustainably produced, using little to no plastic.
So, we thought we'd introduce some of our favourite eco friendly outdoor products!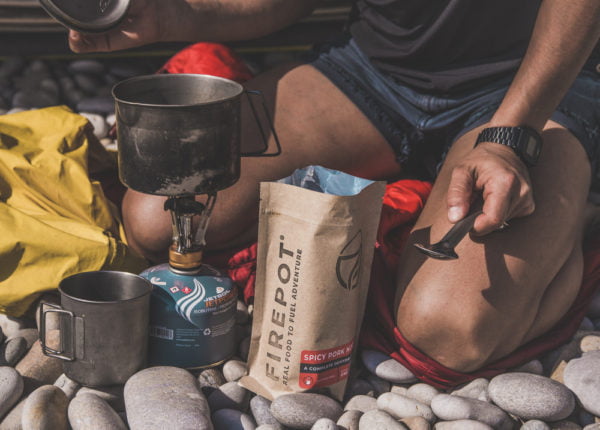 Firepot have released a range of expedition meals that come in fully compostable bags. Available in all of your favourite meals, (regular and large) the compostable bags are one of the first bio-degradable options for lightweight expedition meals. No more foil or plastic packets to have to carefully dispose of.
The compostable bag does however mean you cannot cook your meal in the bag. You have to pour into a mess tin, pan, mug or bowl and pour your boiling water over. But personally, we think that's a pretty small change to make to help reduce our plastic consumption.
We have used these meals for all sorts of different adventures, from taking our Explorer Scouts out on their DofE to backup meals on road trips and everything in between. And the best bit, firepot meals cater for all different dietary requirements, so if you are like George and myself and cannot eat gluten… they've got you covered! The hastle of trying to find gluten or dairy free expedition meals is over!
---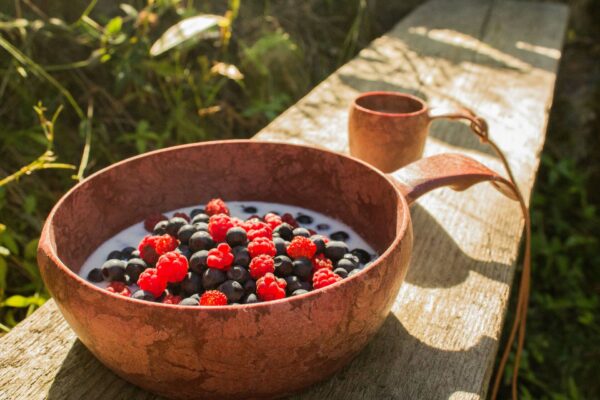 Gone are the days of disposable or plastic camping crockery. Our Kupilka range is a collection of dishware, designed in Finland using eco friendly materials. Kupilka have created their very own natural fibre compost; eco-friendly cellulose fibres from certified Finnish forests, reinforced with FDA approved polypropylene as an adhesive. These materials mean that the products all age beautifully yet keeping their high quality.
Our Kupilka range includes Cutlery, Sporks, Bowls, Plates, Cups and Fire Steels.
---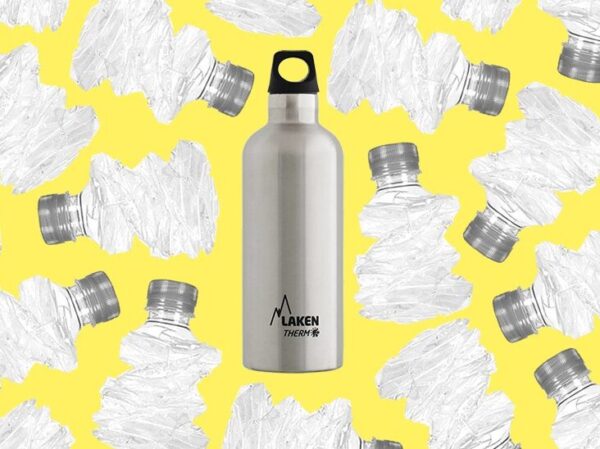 Laken have been manufacturing reusable water bottles for well over 100 years in Murcia, Spain. Laken's goal is to make their products and manufacturing processes more environmentally sustainable every day. Since January 2019 to now they have made massive improvements, from changing all of their light bulbs in the factory to energy-saving LEDs, switching from Propane to City Gas, using only energy from renewable sources, reducing 90% of their use of plastics in packaging and labelling products and so much more!
Our Laken range includes some pretty funky colours and different styles of bottle, from the classic Tritan to the thermo-insulated bottles.
---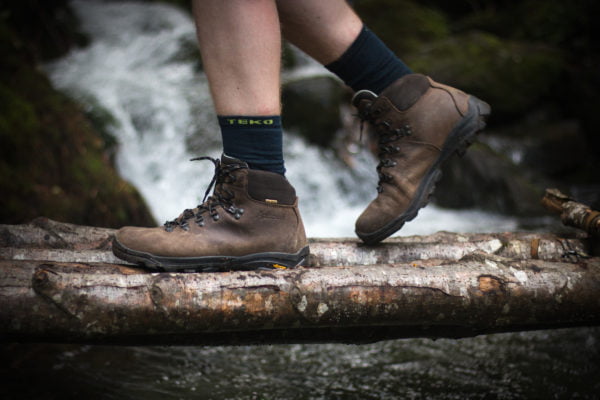 Another product that aims to reduce the plastic consumption of the world! Teko produces a range of high-performance socks using sustainably sourced materials that are not only good for the planet but much better for your feet too.
The teko merino hiking socks are designed to give you support and cushioning in all the right places. The merino fibre blends mean these are naturally anti microbial and brilliant at wicking moisture away, keeping your feet lovely and fresh even after hours of hiking.
This is another brand that our team swear by and use on a daily basis! You can guarantee that at least one of use will be wearing teko socks at any one time. The are probably the best hiking socks I have ever used. During a hike, I'm usually the one at the back complaining of blisters and rubbing, but teko socks have that cushioning just right, so I have been blister free since 2014!
---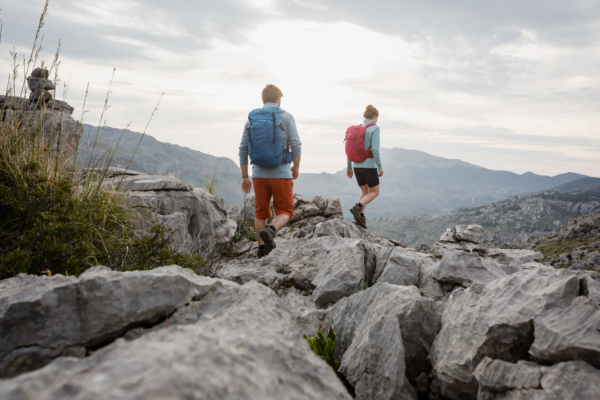 Nikwax is run by outdoor enthusiasts who use science to help you care and prolong the life of your outdoor equipment. Nikwax knows they are not perfect but are committed to measure and understand their footprint, from CO2 emissions down to the chemicals used in their products.
Whilst Nikwax products may not be the most eco friendly brand, their products do extend the life span of outdoor clothing and equipment. Extending the lifespan of clothing by just 1 year reduces CO2 emissions, water and the waste footprint of the outdoor equipment industry.
---
That rounds up our favourite eco friendly products. If there are any you think we're missing out on, let us know! We are always on the look out for new brands and products to stock.
Blog Content Updated: 14th January 2021