It can sometimes be a daunting experience heading online or to your local outdoor store to pick out a new pair of hiking boots. Leather or fabric material? Good soles? Waterproof or breathable? The list goes on!
Our handy hiking boot guide breaks down the top 5 things to consider when choosing your boots and explains the reasoning behind them too.
1. Look For Good Support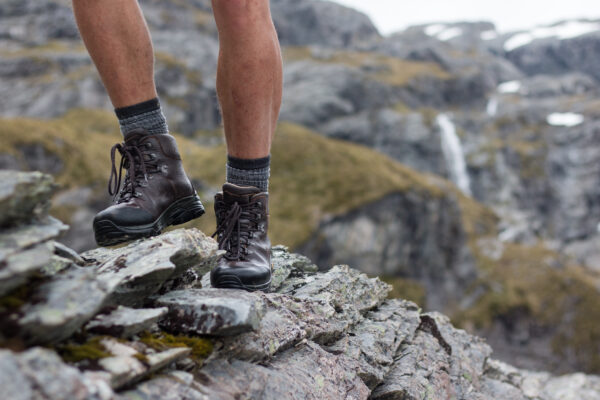 You want to look for hiking boots that offer you good support in all of the right places. Main areas of support:
Arch – is there a comfortable curve for your arch to be supported? This can help your feet stay pain-free on longer hikes.
Ankle – is the boot's cut high enough to support your ankles? This will protect your ankles and help you avoid injury on tough terrain.
Heel – can you squeeze the back of the boot? If you can't squeeze the back part of your boot, that means your boots will provide you with good stability.
Good supporting boots will ultimately help you avoid pesky injuries, such as blisters, twisted ankles and falls whilst out hiking.
2. Waterproof vs Breathable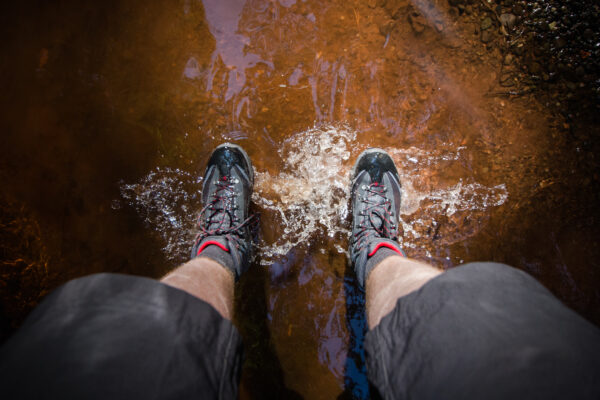 You'll find all kinds of boots that say they are waterproof, breathable or both, but what does that actually mean?
You want to decide what kind of terrain and weather conditions you'll be hiking in the most – this will definitely help you narrow down the type of boots you're looking for.
Waterproof
Waterproof boots obviously keep water out, making them perfect for winter, wet weather and wet terrain. But be careful, waterproof can mean that they are less breathable – which isn't so great for keeping your feet happy and healthy whilst walking.
Keeps water out
Ideal for wet climate / wet terrain / winter hiking
Less breathable
Breathable
Breathable boots are normally made from fabric materials. They are brilliant at keeping your feet cool – the perfect choice for hotter climates and dry terrain. Not so good in wet weather though!
Allows feet to breathe, keeping them cool
Ideal for hot climate / dry terrain / summer hiking
Not waterproof
Waterproof and Breathable
You can get boots that are both waterproof and breathable, usually made from natural leather or good quality fabric material. These boots balance their waterproof and breathable properties to give you an all-year-round boot, great in most climates and terrains.
Allows your feet to breath whilst keeping water out
Ideal for all-year-round hiking – wet and dry climates
3. Choose Boots With A Good Quality Sole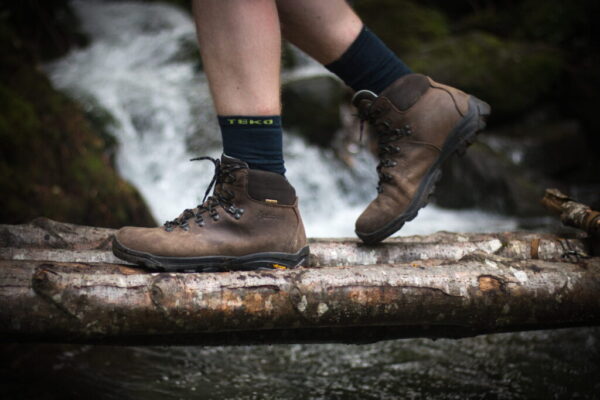 The sole of your hiking boots will be taking most of the impact and provide grip whilst you are walking. This is really important because it reduces the strain on your knees and hips. But what makes a good quality sole?
Good grip – this is going to help you walk with more stability
Not too thick, not too thin – you want a sole that allows your foot to move naturally. Too thick and your feet won't be able to bend. Too thin and it probably means your boots are very cheap and not good quality, with little support.
Durable. Boots with durable soles will usually last you much longer with good care.
Here at Project X we swear by hiking boots with Vibram soles. They are a world-renowned brand, who were the first to invent the rubber lug sole. Their boot soles are durable, lightweight and provide you with great traction and comfort for easy hiking.
4. Leather vs Fabric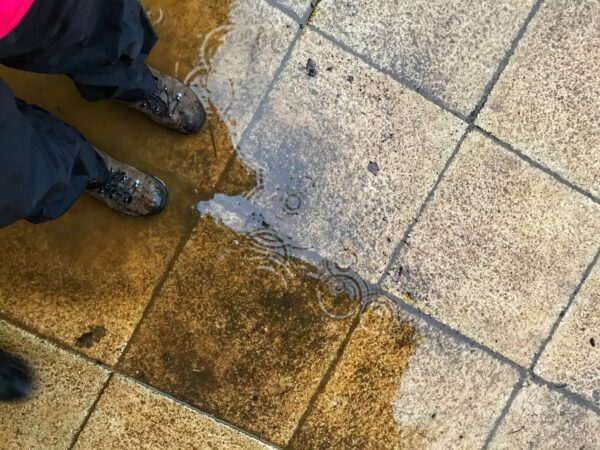 Leather and fabric materials both have their pros and cons
Leather Hiking Boots
Tough and durable
Need to be well maintained with leather cleaner and conditioner
Very waterproof to keep your feet happy and dry
Naturally breathable
Need to broken in for a comfier feel
Can be bulkier and heavier boots
Best suited to cold, wet, warm, dry conditions
Fabric Boots
Lightweight
Easy to break in
Breathable but can be less waterproof
Reproofing is essential to keep them waterproof
Quick-drying
Can be less durable
Best suited to warm, dry conditions
5. Treat Your Feet To A New Pair Of Socks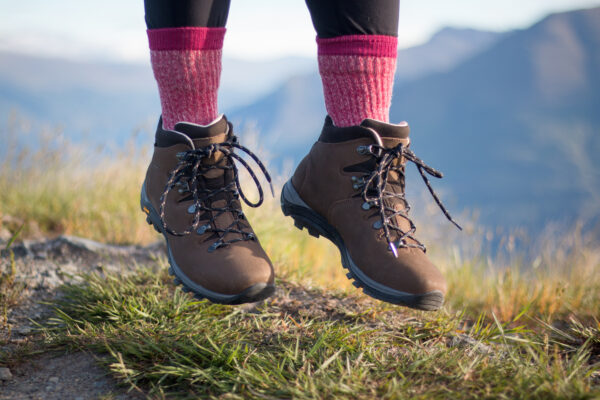 When buying new boots, we always suggest treating yourself to a new, good quality pair of socks too. You're spending good money on boots, but socks can be just as important for keeping your feet happy whilst hiking.
Things to look for in hiking socks:
Good cushioning and wicking properties – this will keep your feet blister-free and feeling fresh
Merino wool blends – we always recommend merino. It is naturally anti-bacterial, great at wicking and a nice natural fibre to be against your skin
Conclusion
It is important to be mindful of what adventures you would like to have in your new boots – hot/cold, wet/dry? This will help you decide on the best material and also the level of waterproofing you will require.
Good soles and support are invaluable, they will keep your feet happy as you walk mile after mile. They prevent blisters and injuries as well as giving you good grip on trickier terrains.
Here at Project X, we recommend spending a little extra on a good quality pair of boots as you really do pay for what you get.
Project X Hiking Boot Guide – Anatom Boots
Find out more about Anatom Boots here
Project X Hiking Sock Guide – Teko Socks
Find out more about Teko Socks here
Need some further advice about buying a new pair of hiking boots? Then get in touch with the Project X Team. We're happy to walk through your options and recommend the best pair of boots for you. Contact us here