Duke of Edinburgh (D of E) expeditions are such a great experience, you gain a new level of independence, having to survive self-sufficient for a few days. But with these simple 5 things to take, you should find it even easier, and enjoy every moment!
1. Wet wipes
Wet wipes are an absolute essential to any multi-day hike. Chances are you will be hot and sweaty during the day, so you will want to have a wash. A pack of baby wipes are the ultimate portable, lightweight shower! Keeping up personal hygiene is so important, not only so you don't stink, but not washing can cause you to become quite ill if you don't have a good wash at the end of the day.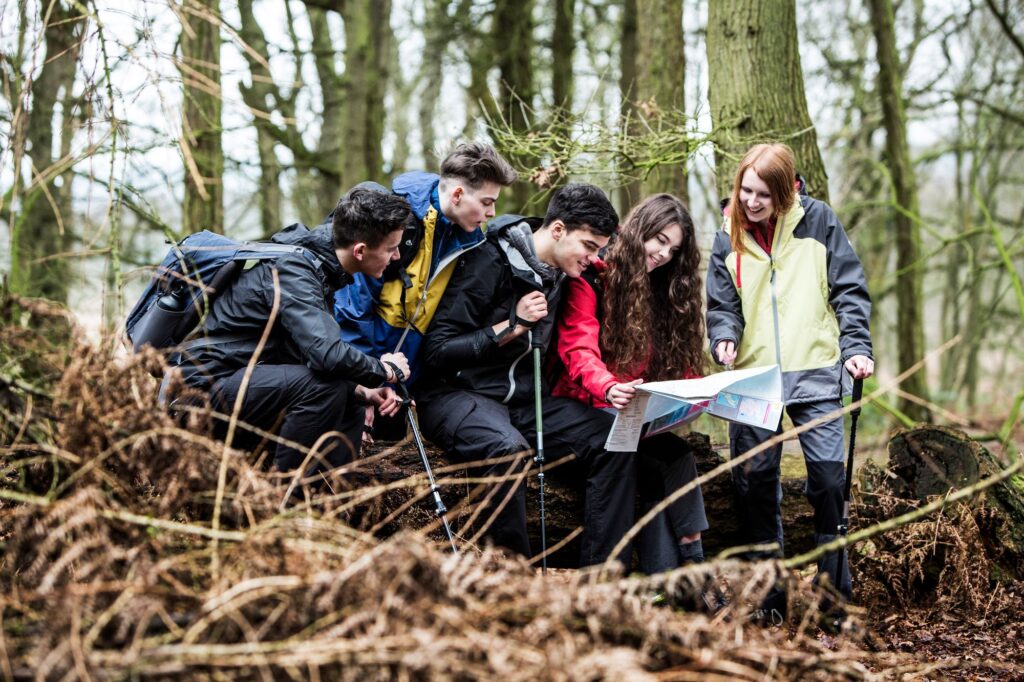 2. Flip flops
Seems like an odd one, but similar to wet wipes, the little things can really help you and your body out during your expedition. Your feet are possibly one of the most important parts of any expedition, especially if you are walking! So caring for them is key to surviving D of E.
Flipflops are lightweight and are the perfect camp, evening footwear. Chances are, you've been wearing hot boots, that are now wet because of course, it had to rain! So you have some very smelly and soggy feet. Flipflops air your feet out, evening it is still raining.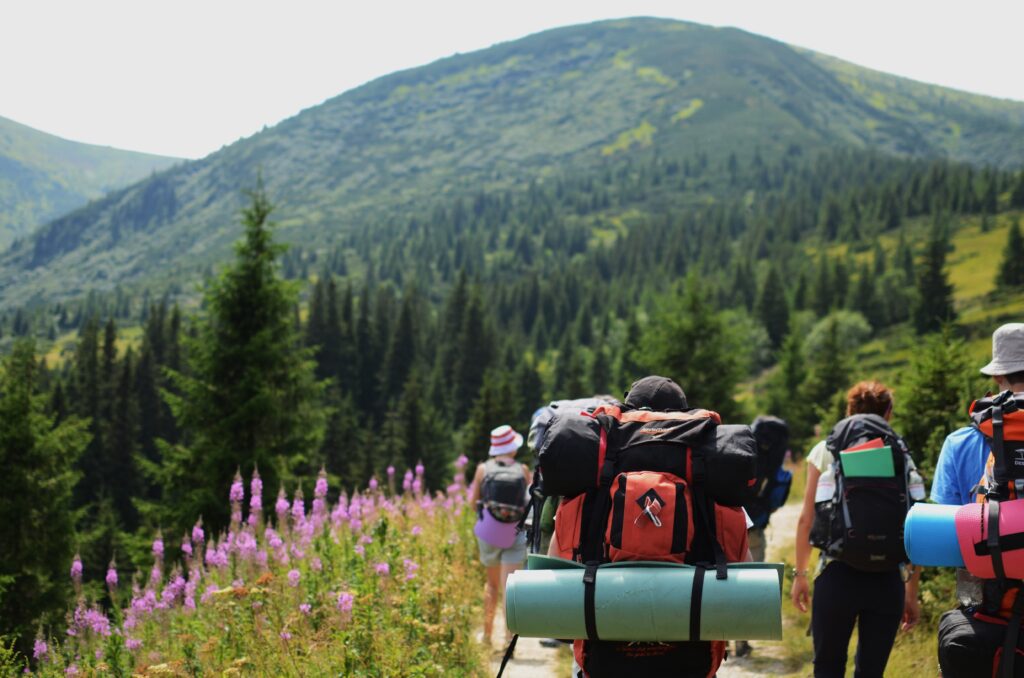 3. Happy bag
This can make or break your day walking. You usually have many ups and downs during an expedition. But when you hit a down, it can really affect
the group, your speed and make it feel impossible you'll ever complete your D of E. That's where you happy bag comes in! Keep a bag of all things yummy, from sweets to extra hot chocolate sachets. Basically, anything that can make the worst moments a bit better! Trust me, it works! And if you end up not needing it, you can totally indulge on your way home!
During your D of E there are a lot of ups and downs, and sometimes it can feel impossible to boost your moral and carry on until the end. A happy bag can be all it takes to give you that boost (even if it's just a sugary one!) During my D of E, I packed all my favourite snacks and sweets in a bag, and only tucked in if I really needed it – and if I didn't, then I had a massive reward at the end of the expedition, and I could totally indulge! My bag usually consisted of all my favourite sweets (cola bottles, Percy pigs and fruit pastels), my favourite hot chocolate with some marshmallows and a couple of homemade brownies (wrapped in clingfilm and foil to keep them fresh!)
4. Tons of socks
There is a running theme here… FEET!! Socks are another important thing to ensure you aren't miserable the whole time. Most people think they can get away with just enough pairs of cheap nylon hiking socks for their D of E, but they usually end up coming home with sore, blistered and soggy feet. Investing in decent socks was the best thing I ever did when I was completing my D of E. That's how we found Teko Socks! They are the only socks I've worn and not got blisters! They are naturally microbial so your feet stay fresh, along with lots of cushioning and support in all the right places. Everyone here at Project X HQ swears by them!

5. First aid kit (with extra blister plasters!)
If you are planning to do anything out and about, we always recommend taking a first aid kit with you, even if you think you won't need it, there is always the possibility you could stumble across someone else in need. There are so many different types of first aid kits, in all shapes and sizes, but for D of E, all you really need is the basics. Your supervisors and assessors will have larger first aid kits if there is a problem. The Lifesystems Trek First Aid Kit is ideal for any D of E expedition, light enough to carry without taking up too much space.
Blister plasters are also a must, most first aid kits only include 2 or 3, but you could end up needing a few more if you are walking a long way. I recommend picking up an extra pack of blister plasters and a roll of tape from a pharmacy. Both can save your feet! As soon as you feel any slight rub, tape or plaster your feet and this will reduce the risk of developing painful blisters!
We hope you found our top 5 things for any D of E useful, let us know how you are getting on with your D of E this year with #ProjectXDofE on Twitter!