Reading Time:
< 1
minute
Well, what a summer of adventure we have had. September is here, Schools are back, everyone is back into the swing of a routine.
We thought we'd share with you one of our adventures from our busy summer. You may have noticed our social media's have been a little quiet and we closed our shop for a little while too – this summer we (George, Will, and Katie) took a break and spent the summer adventuring.
This year we took our own Explorer Scouts away on an expedition throughout Europe for two weeks.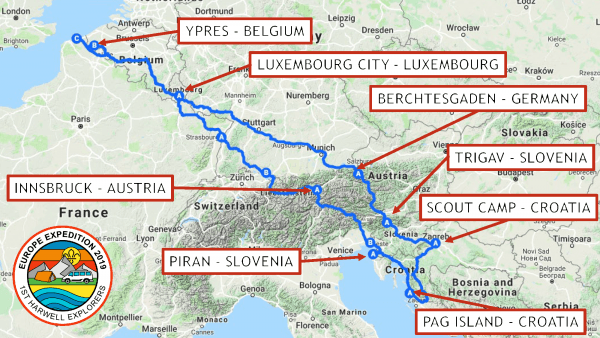 We planned an exciting road trip taking us through cities, mountains, beaches, and lakes. Our route took us through France, Austria, Germany, Italy, Croatia, Slovenia, Luxembourg and Belgium with a whole host of different activities to fill in the gaps between the drives. Here are just a few of our highlights from our expeditions…
Since we arrived back home, the three of us have been off on our own adventures. But now we are all back in the office and ready for the next exciting phase of Project X! If you want to know more about our trip to Europe, check out our latest blog!
We hope you have all had a summer of adventure too! We've had one we certainly won't be forgetting anytime soon.
Happy Adventuring,
Katie and the Project X Team