Over the years, the Project X team have had their fair share of skiing and snowboarding adventures. We thought we'd share with you our top 5 things we think you should always take to the mountains on your next winter sports trip.
1. Suncream and First Aid Kit
Let's start with the basics! Sun cream and a first aid kit should be the first things you throw in your rucksack or duffel bag!
Suncream – even if the forecast says overcast, blizzards or snowfall – you WILL need suncream. Never underestimate what the sun can do to your skin, even through clouds. When you are in the mountains, you are inevitably at a fair altitude, where the sun rays are much more powerful, and along with the reflection from the snow. If you aren't prepared, you could burn to a frazzle from every direction!
First Aid Kit – sometimes it can be a little overwhelming trying to pick the right first aid kit for your trip, especially with so many on the market. Personally, we recommend the winter sports specific kits such as; Lifesystems Snow Sports, Lifesystems Winter Sports or Lifesystems Winter Sports Pro! These contain sun cream, thermal blankets and blister plasters – all vital for skiing! Or equally, you could take the Lifesystems Mountain First Aid Kit, or the Lifesystems Blister Kit, these will be just as substantial, but also have further usage on other adventures! We highly recommend you carry a first aid kit whilst taking part in winter sports, but also any adventurous activity, these kinds of activities involve an element of risk, so it's better to be safe than sorry.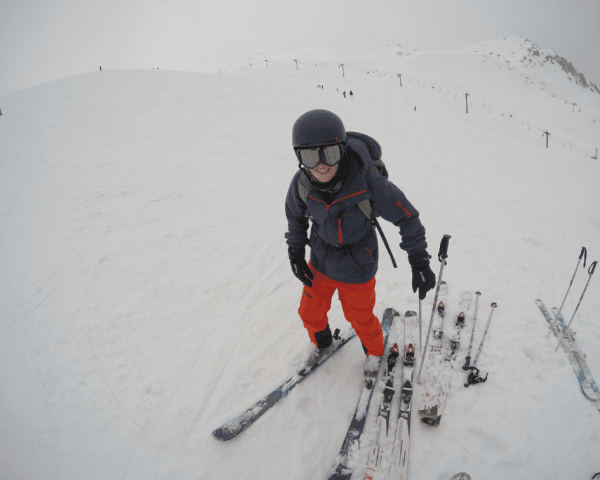 2. Ski Socks
Your feet, ankles and shins are going to take a bit of a battering – especially if you're a beginner. Having the right pair of socks can make or break your ski adventures, this is from someone who has learnt the hard way! I've tried skiing with just rugby socks, two pairs of normal everyday work socks and even with hiking socks – but nothing comes close to wearing proper, purpose-built ski socks. Ski socks come with padding, compressions, support and length in all the right places for skiing.
One of our team, Chris says the most important (for him anyway) is the shin padding. In his younger years, he didn't invest in a proper pair of ski socks, 2 days into the trip he was taken to have fluids drained, from possibly the biggest ever blister – on his shin! That was the end of his ski trip. Since then, he has taken particular notice and care of what socks he wears skiing. He now either doubles up on each foot with two medium / lightweight ski socks. Or wear one pair of heavyweight – thick ski socks.
You won't regret the investment – trust us! Hiking socks work for some people, but we find them too thick in all the wrong places.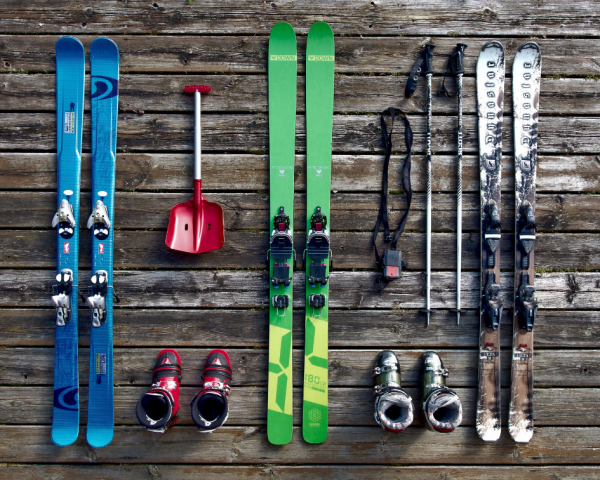 3. Layers
Which layers you wear is, obviously, down to each individual. If you know you're cold-blooded – wear more layers, if you think you're hot stuff – wear less! But always have layers. These can be base layers or thermals, t-shirts or technical tops, fleeces, Buffs, woolly hats, thermal trousers and ski jackets or pants. Some resorts weather can vary, dramatically – from -10 to 8 degrees on the slopes. These weather conditions also change within minutes, with incoming weather fronts, or even over the next mountain a blizzard could be blowing, then glorious sunshine! So how do we prepare for this? We normally leave the chalet wearing all our layers, it's coolest in the morning, our bodies haven't warmed up yet and the temperature at the chalet is usually A LOT warmer than on the slopes. Once we're skiing, we then reassess our temperature and take off layers. Having these layers in our backpacks is perfect, especially when the weather changes, we're resting for lunch or for whatever reason some of our other layers become wet and cold (usually when we take a tumble into the white powdery stuff!).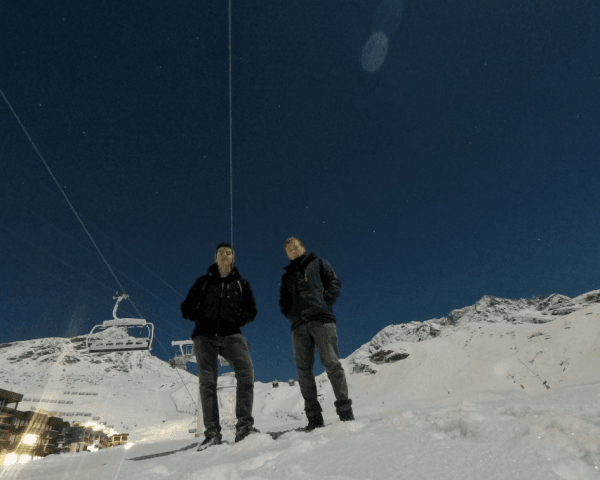 4. Eyewear
You'll need at least two sets of eye protection for your ski adventures. Goggles for skiing and sunglasses. But why pack sunglasses for a winter holiday I hear you ask?! When you sit down for lunch, have a break or even just walking around the town or ski resorts, you'll be blinded by the snow. Even when it's overcast, the stunning snow is brighter than you can ever imagine – bring sunglasses. They'll also protect your eyes from UV rays and also allow you to see where you're going and to appreciate the scenery – which is always useful!
Now for your choice of goggles, there are various shades of lenses for different weather conditions; orange and clear tints for foggy/snowy conditions, other lenses such as black or mirrored for the brighter conditions. There is only one thing we'd recommend and that's to ensure that the lenses provide a good level of UV protection – just because they shade your eyes, it doesn't always mean that they're protected from the sun!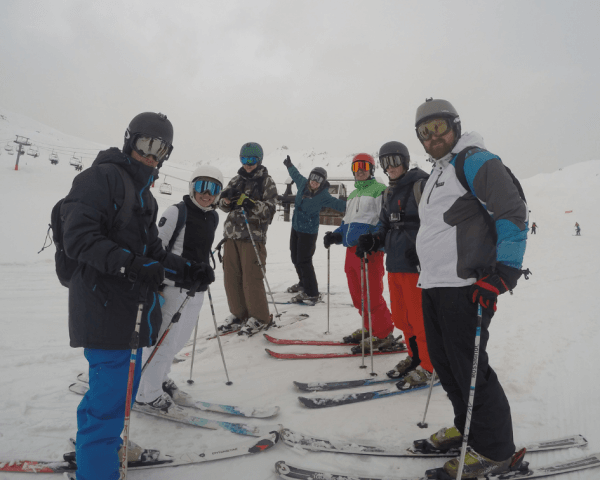 5. GoPro
The fun bit, recording your trip, taking photos and saving memories of the trip! Bring a GoPro on your ski adventures. GoPro cameras are made for this kind of trip. They can take a good battering when you fall over, they're waterproof, and you can get some many fantastic accessories to film your skiing from every angle you can imagine! They're a great piece of kit, easy to use and take some incredible footage and images! We would never leave the house for any adventure without packing a GoPro or two and all the accessories. In the last couple of years, they've become incredibly popular amongst skiers, with helmet mounts, chest mounts, GoPole selfie sticks – all being created for the skier!
Most of these tips are things we've learnt the hard way, so you don't have too… But if you still need advice selecting the right kit, why not
drop us a line or give us a call
!? Our team have a whole wealth of knowledge on all things adventure.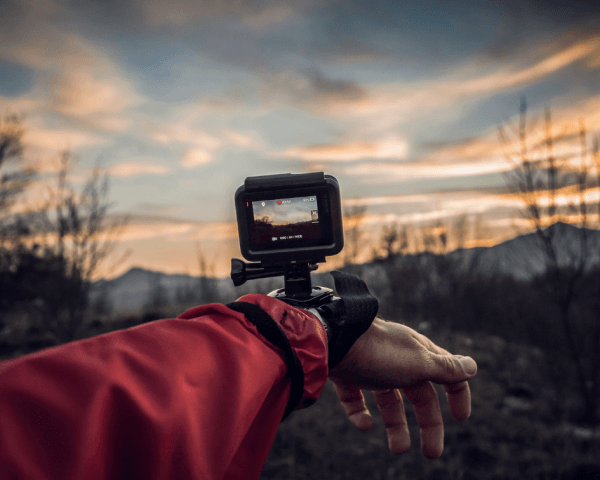 Originally published: 22nd April 2016 | Updated content: 30th January 2019