Making sure you have the right kit for your multi-day trek adventure can be a tricky task. Ensuring you have the right balance of practicality, functionality and weight can make your adventure a much more enjoyable experience, no matter where you find yourself. Whether you are about to go off on a Duke of Edinburgh's Award Expedition or just spending the weekend in the mountains, forest or coast trekking, packing the right kit is always a must.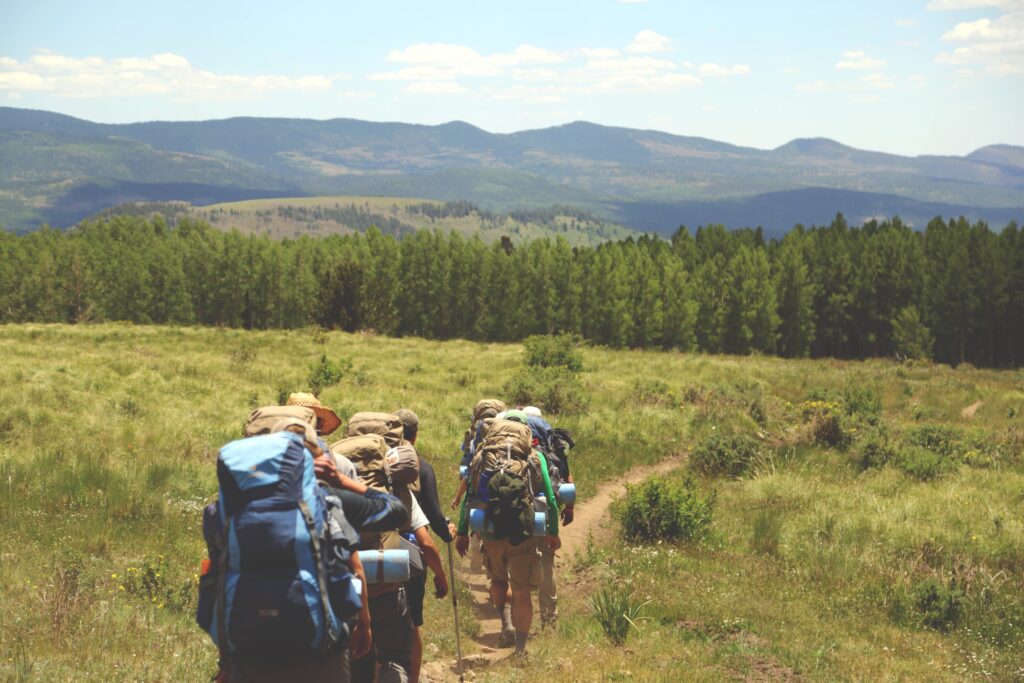 Our team at Project X HQ have had their fair share of trekking and hiking adventures, some have gone well, others not so. So along with testing out kit so you don't have to, we have also made a few mistakes, so you don't have to either!! That's why we created the Project X Kit Store – to help you find the right kit at the right price and help you access ADVENTURE!
Check out our top 10 things we'd all take on our next multi-day trek or hike. And let us know in the comments if there is anything you swear by taking on your adventures!
Obviously, if your adventure isn't in the UK then OS Maps aren't for you. But if you are planning to walk in the UK these maps are ideal. In 15 short years, Ordnance Survey have changed from a centuries-old venerable mapping company into a big data powerhouse. OS Maps are now some of the most accurate, detailed and relevant mappings in the UK and possibly the world.
We've tried different brands, but we always fall back to OS because they are just that GOOD!
Here at Project X HQ, we know that buying maps can be hard work if you are planning to walk a specific trail or in a specific location where there are multiple maps, it can be tricky to know which one is right for your adventure. That's why we have created a handy OS Map finder! (Find it in the bottom left corner).
Simply search by:
– The Map Title
– The Trail
– The National Park
– The Location
And the search will show up all the maps that cover your search requirements!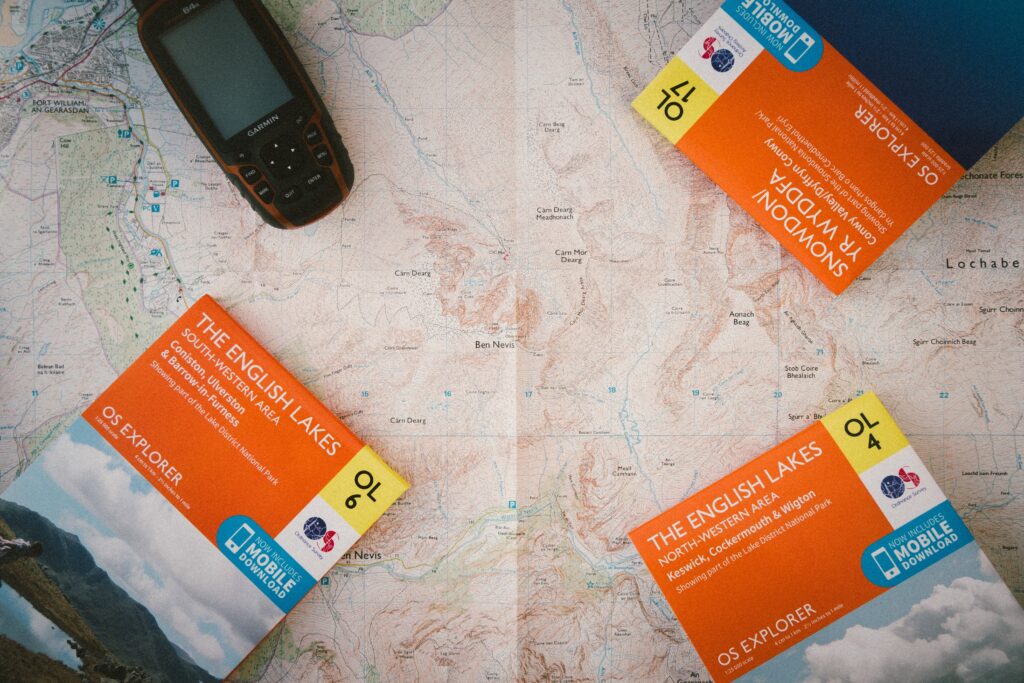 Teko Socks are an eco-brand who have created a great range of socks for all adventures, be it cycling, skiing, running or walking. These socks have been created for high performance, with a passion for fit, comfort and the environment running throughout the brand.
The great thing about Teko Hiking Socks, is they are made from Merino Wool. Merino Wool is a great material for hiking socks, where you need that added protection and comfort. This fibre naturally contains lanolin which has antimicrobial properties along with being water repellent. This means you can wear these socks for multiple days with no worries.
You'll be sure to find the whole team wearing Teko socks on their adventures! No other socks come close! Our favourites are… the Teko Merino Light Cushion, Teko Merino Medium Cushion and Teko Merino Extra Heavy Cushion socks!

If you want to know more about these socks, check out our Kit Review: Teko Socks here!
Choosing what to cook on your multi-day trek can be tricky. How do you keep food fresh? How do you keep washing up to a minimum? How do you take good food that doesn't weight too much?
Here at Project X, we swear by expedition meals. And we have tried and tested a lot of brands to find the best! Our favourite brands include Bla Band, Wayfayrer and Extreme Food.
Expedition meals come in two formats – ready to eat and dehydrated. Both have their pros and cons.
Ready to eat meals are convenient. They can be eaten hot or cold and are heated by boiling the foil pouch in the water on your stove (and you have a cuppa using the water, once your meal is hot!). They require little effort to prepare and are ideal for emergency rations, where you may not be able to set up a stove. However, ready to eat meals mean they weight a little extra, roughly 300g per meal – so the weight can stack up quite quickly if you are going on a long adventure.
Dehydrated meals are super lightweight. They usually need hot water to rehydrate them, simply boil some water, fill the pouch with the required water, give it a stir and leave to hydrate for a few minutes. These are ideal for long trips where weight and space are a premium, usually weighing roughly 100g per meal.
The great thing is, both types of meal cover breakfast, lunch, dinner and dessert, making the planning and cooking super quick and easy, especially for group adventures. All expedition meals are packed with nutritional ingredients and enough calories to fuel your adventure, regardless whether they are ready to eat or dehydrated.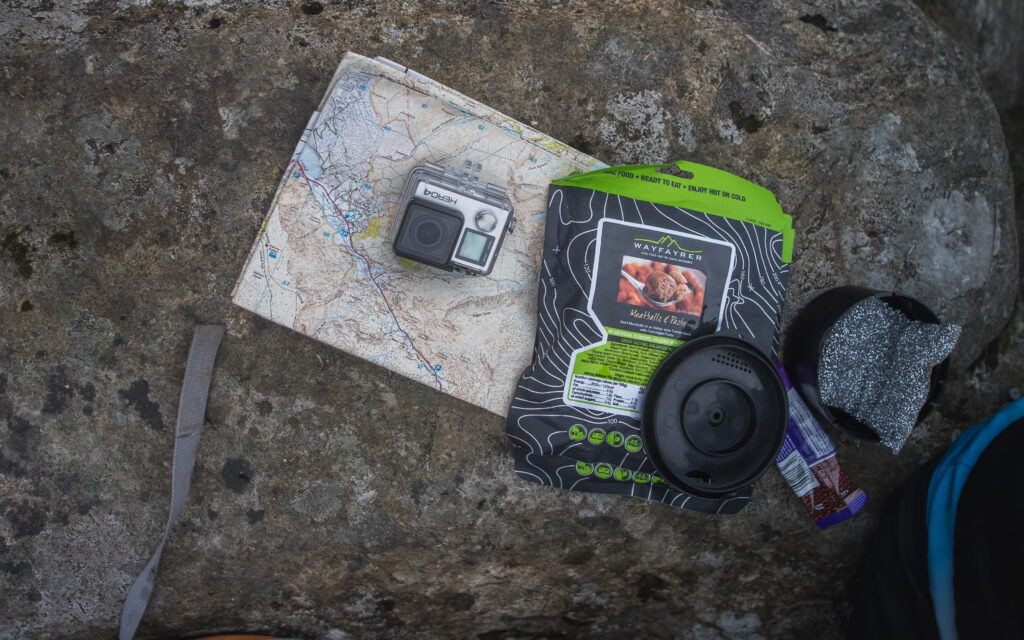 Walking poles don't always spring to mind when heading off on a multi-day trekking adventure. I know from experience, I always thought they were a fad and just something else to carry along the way. But when I finally gave them a go, they made a whole world of difference to walking for me.
Whether you are on tough terrain or not, walking poles offer a little extra support, along with a better walking posture for longer walks. They take the extra strain off your knees, help you establish a great walking rhythm and are also a brilliant extra to have on your adventure. You can use them to create a simple shelter in bad weather or use to hold your tent door up to create a little porch.
Hydration Packs can be a really great addition to your rucksack when you are trekking. They offer you on-the-go access to water, ideal for hot conditions or trekking, where time and breaks are precious. Simply fill up, stash in your bag and have on-demand water. Wherever you are in the world walking, hydration is always important, and a lot of people don't pay enough attention to it. Making sure you have water regularly will improve your walking and trekking performance and reduce your fatigue.
Obviously, you need to keep yourself fuelled up, and the best way to do that is with hot meals and a cuppa! This not only fuels your body, but it can be vital in keeping morale up when times are tough, whether is tough terrain, awful weather or planning issues.
You have a few camping stove options. One of our favourites is Trangia, these stoves have been around for years and are truly a great stove. They have developed their stoves, using non-stick materials, lightweight materials, gas burners, multi-fuel burners and gel burners to help you get the right fit for your adventure. Alternatively, you could use a traditional single gas burner. Our favourite is the Vango Compact Gas Stove. This simple to use gas stove is ideal for multi-day treks. Simply fold out the pot support, and screw onto a butane gas canister. This stove is a Scout Association and Duke of Edinburgh Award recommended piece of kit.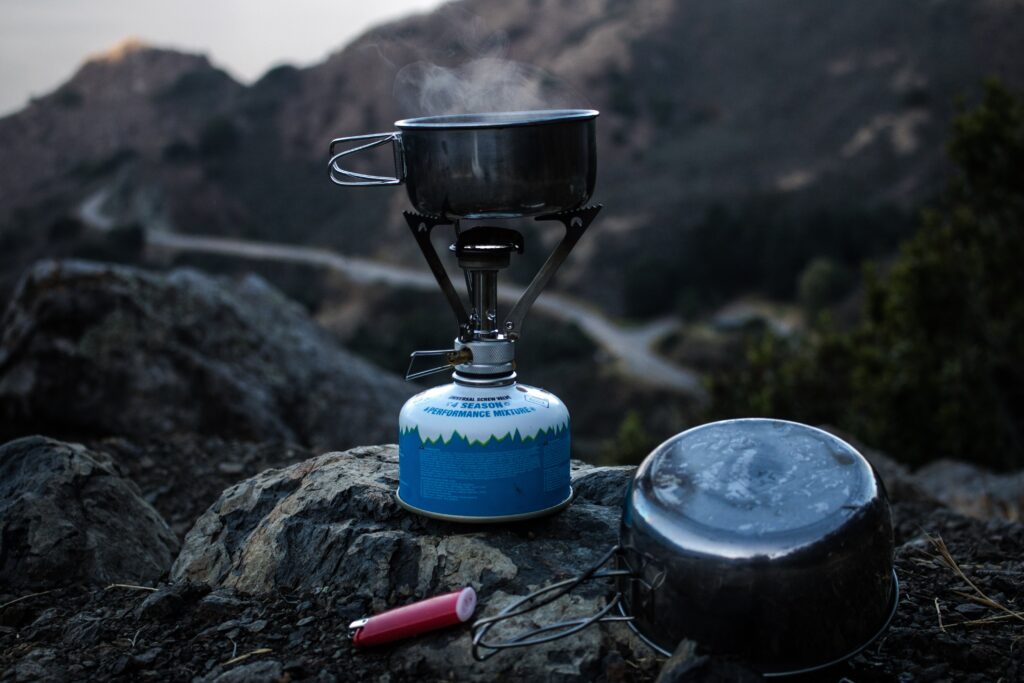 Depending on your stove choice, you may need pans to boil water and cook with. The Vango Non-Stock Cook Kit – 2 Person is a great set for small groups. These pans are easy to clean, thanks to their non-stick coating – keeping time spent doing chores to a minimum, leaving you time to relax and take in your surroundings.
The Lifeventure Ellipse Plastic Camping Cutlery is a must for any adventure! Multi-day trekking means you want to keep weight and kit to a minimum, so this set is ideal. Simply eat straight out of the expedition meal pouch, and only wash up your spoon! This cutlery set neatly stacks together and withstand the harshest of treatment.
Top tip! If you are choosing coloured plates, cutlery etc. Pick all one colour so your kit is easy to identify.
Keeping your map and route cards together and dry is imperative whilst trekking. There is nothing worse than a soggy and smudge map that is tricky to read and travel with. The Silva Carry Dry Map Case – A4 size, is a great map case! It comes with a handy neck strap, meaning you don't have to carry it in your hands the entire time, along with super clear plastic, for great visibility and protection. This map case is ideal for all extremes, the casing can handle temperatures as low as -20°C and as high as 60°C.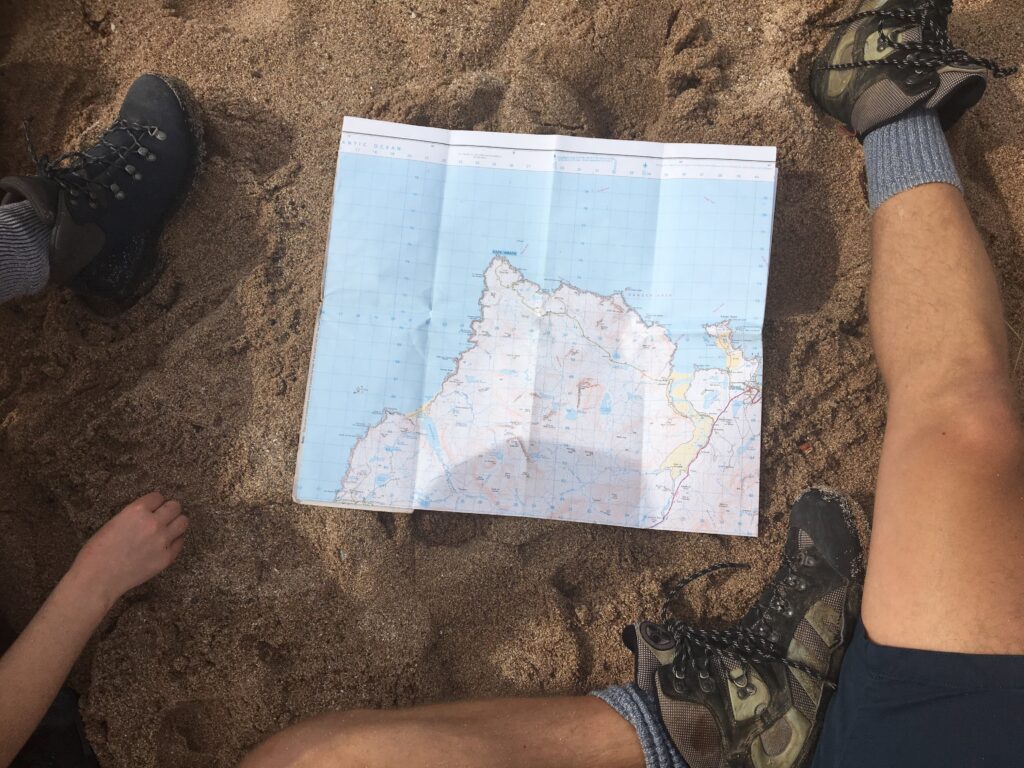 Buff Neckwear is the ultimate in multifunctional and performance adventure wear! Whether your adventure is in the cold or hot, there is a Buff ideal for your trekking adventure. They have created Merino Wool, High UV, Thermal and Children's Buffs that can all be used in a whole host of different ways.
The great thing about a Buff is you really can do anything with it, from wearing as a neck warmer, a hat and a headband to a balaclava, a hairband and a wristband – and everything in between. Buff is a no-fuss accessory that the team here at Project X HQ wouldn't be able to live without!
If you want to know a little more about all the different styles and designs Buff has to offer, check out our Kit Review: Buff here!