Great Britain has so much to offer, from beautiful historical buildings to rolling hills and picturesque riverside. Whether you live here, or not, there is so much to see and do!
Cities
Obviously London comes to mind when thinking about visiting Britain, but there are many other cities, with so much to offer!
London, is the Capital of Britain. It is the largest city, with a lot to see and do! It is a very cultural city, it brings lots of different people together. There are obviously the main sights to see, like Buckingham Palace, Big Ben, The Houses of Parliament, The Shard, The Tower of London, The Globe Theatre, all the parks (with great views of the city) etc. The main transport in London, is the Underground Tube, it can make travelling around the very large city much quicker. If you don't have long in London, I would recommend you try to plan your visit, there is so much to see and it can take a long time to get round to visiting everything you want to see! Close by to London, is Windsor. Famous for Windsor Castle, it is definitely worth a visit. You can go for a guided tour of the castle, sometimes limited if parts are in use by the Queen.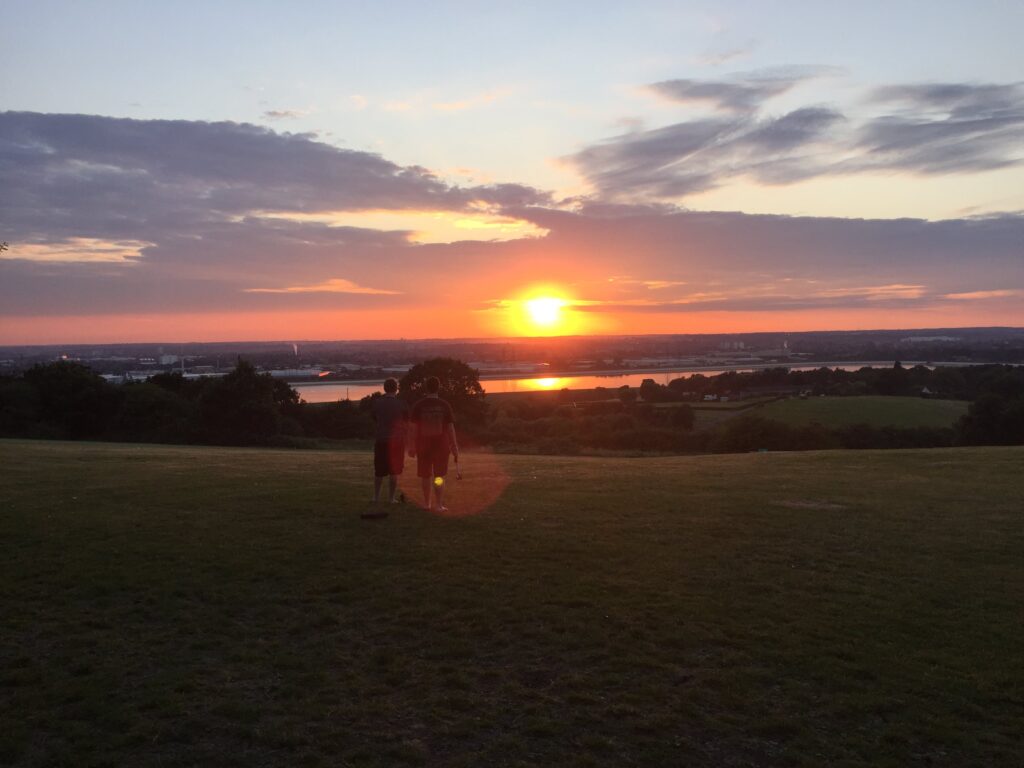 Oxford is close by to London, just an hour by train from Paddington Station. Walk along the historic streets, explore the famous University Colleges, and go punting along the Thames. Oxford is relatively small for a city, making it perfect for a day trip. All the Colleges are close to each other, making exploring so easy! They are usually open to the public for a few hours each day, and well worth the visit. There are many walking tours, and of course an open top bus tour around oxford, it is a great way to see all of Oxford, in a short time. There is also pretty good shopping in Oxford, with the iconic Covered Market, which is definitely worth a visit, full of traditional British shops, from butchers, fishmongers, barbers, cafes, independent shops and cobblers.
Close by to Oxford is Woodstock, this is where Blenheim Palace is. Walk the grounds, through the gardens, have a go in the maze and have the experience inside the palace on a tour. It is a beautiful place to visit, and great for all the family too! There is always an event on during the summer, from music, to jousting, and food festivals. Definitely worth the visit.
Bath is also another great place to visit, with lots of history too. It is historically a Roman city, the city lies on top of natural hot springs, hence the Roman Baths. Top places to visit in Bath include: Bath assembly rooms, the Georgian Gardens and The Grand Pump Room.
Close by to Bath, lies Stonehenge, Britain's most iconic archaeological site. There is a visitors centre which shows you Stonehenge through the ages, with multiple theories as to why it is there! Although you cannot walk around the circle, you can still get up close to see the stones for yourself. It is a great day out walking.
Moving up north, to Scotland, Edinburgh is a great city to explore. It is again another city in Britain brimming with history. Edinburgh's Old Town goes along the ridge to the east of the castle. It is a maze with alleys and narrow lanes, stairs and vaults and along the spine, is the Royal Mile. It is a Mile Long street, which got its name in the 16th Century when the king used to travel along. Visiting the Royal Mile is a must, whilst visiting Edinburgh. As you walk towards the castle, you pass the Palace of Holyroodhouse, the Scottish Parliament, The museum of Edinburgh, St Giles Cathedral and Camera Obscura's Outlook Tower. This walk, visiting the attractions can take all day!
Going back down south a bit, Stratford-upon-Avon is another great town to visit. Historically the birthplace of the world famous, William Shakespeare. The town is lined with Tudor buildings, make walking through the streets feel like you are back in Shakespeare's era. Obviously the top sight to see in Stratford is Shakespeare's birthplace, see where he spent his early years. Another top sight, is Shakespeare's retirement home, he decided to swap the busy life in London for a comfortable chilled life back in his hometown Stratford.
Countryside
If the city life isn't what you want to explore in Britain, then you are in luck. There is so much countryside to explore. The top few favourites include:
Snowdonia National Park, Wales is a really beautiful spot. The Park is mostly visited for walking, there are many trails around Snowdon itself, and you can also climb Mount Snowdon. Snowdon is 1085 metres, making it the highest mountain in Wales. On a clear day you can see out to Ireland and the Isle of Man. You can see Snowdonia's natural beauty. There are seven routes up Snowdon, each with its own difficulties, but worth the rewards. Each route is between 3 and 8 miles long, and take from 3 to 8 hours to climb. If walking isn't your thing, then you can still enjoy Snowdon's natural beauty. There is The Snowdon Mountain Railway, Vintage steam trains climb up the mountain in about an hour.
The Lake District is Britain's most popular National Park. There are so many adventure opportunities out in the Lake's you'll never have a dull moment. If you aren't comfortable navigating yourself around the Lakes, then you can go on walking tours, the tour guides are all locals, so you can learn about the environment you are in. There are a whole host of different walks you can do around the Lakes, from easy family-friendly walks, to more adventurous hill walking. The best way to explore the Lakes, is to hire a boat, there are many opportunities to go out on the lakes in different boats.
This brings me on to the Peak District, more southern than the Lakes. The Peak District is one of our favourite walking destinations. With obviously lots of peaks, you can really push yourself, and get some really rewarding views. The Peak District is split into the White Peaks and the Dark Peaks. White Peaks is the lower part of the park, it is an easier section to walk in, taking it more leisurely, but if you are pushing yourself, the Dark Peaks are really beautiful. There are many trails, the most famous is the Pennine Way, which runs north from Edale for over 250 miles, finishing near Scotland. Cycling is also popular in the Peak District, but more so in the White Peaks rather than the Dark Peaks!
If Cycling is your thing, then The New Forest is the ideal place to go! There is over 100 miles of cycle routes throughout the forest, linking to villages and towns. It makes it a great way to get around and see the forest. Walking is also big in the forest, you will regularly see Duke of Edinburgh Groups walking during the summer months. It is a great location to learn map reading and navigation skills.
Coastline
Britain's coast is beautiful, depending on where you go you usually have pebble beaches, but sometimes you can find sand! Throughout Britain, you can find lots of coastal paths to walk along, which can have some magnificent views out to sea and along the cliffs. Along the coast, in seaside towns, you'll be thrown back in time, taken back to Victorian times. Places like Scarborough and Blackpool, are where British Seaside Holidays began. Towns like this have kept their classic beach fronts, and are a great insight into Britain in the Victorian era.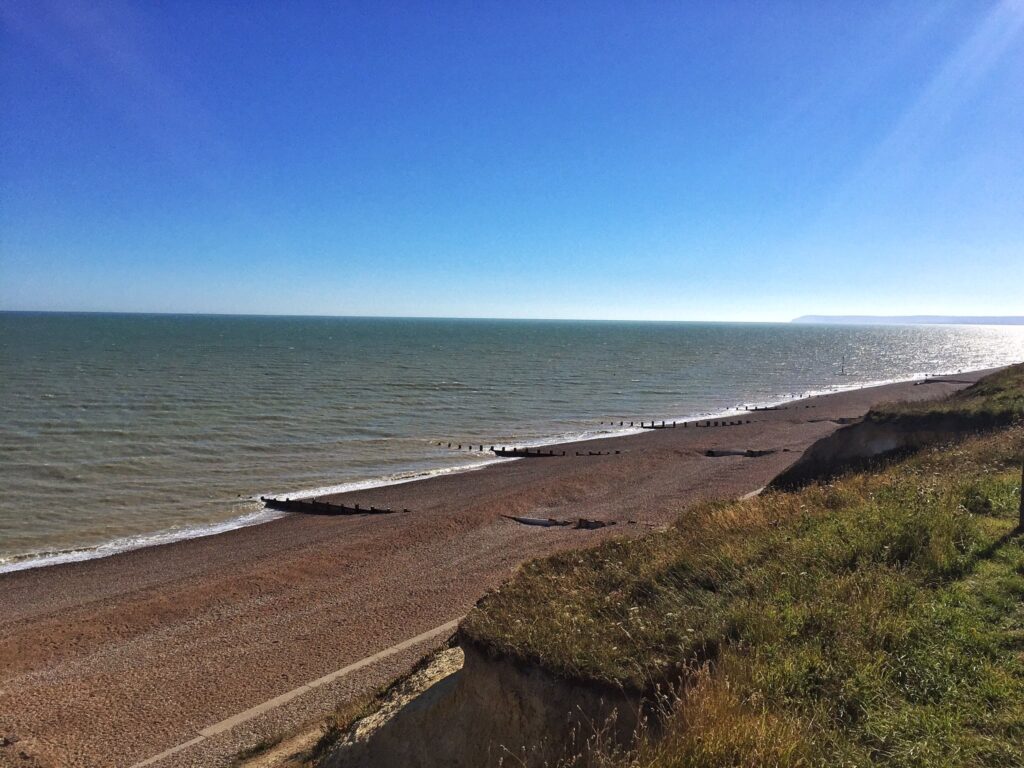 Transport
If you are visiting Britain, then you need to think about transport for your time here. If you really want to see the country and go wherever you want, then hiring a car would be your best choice. You then get complete freedom to explore the whole country and you don't have to rely on public transport. That being said it is probably the most expensive transport option in Britain.
Public transport is cheaper, depending on where you are going. If you plan to go all over the place it could get quite pricey. There are lots of coach services in Britain, meaning you can get to most towns and cities relatively cheaply. The train network in Britain is quite good too, tickets can be expensive, and you don't always get a seat!
Weather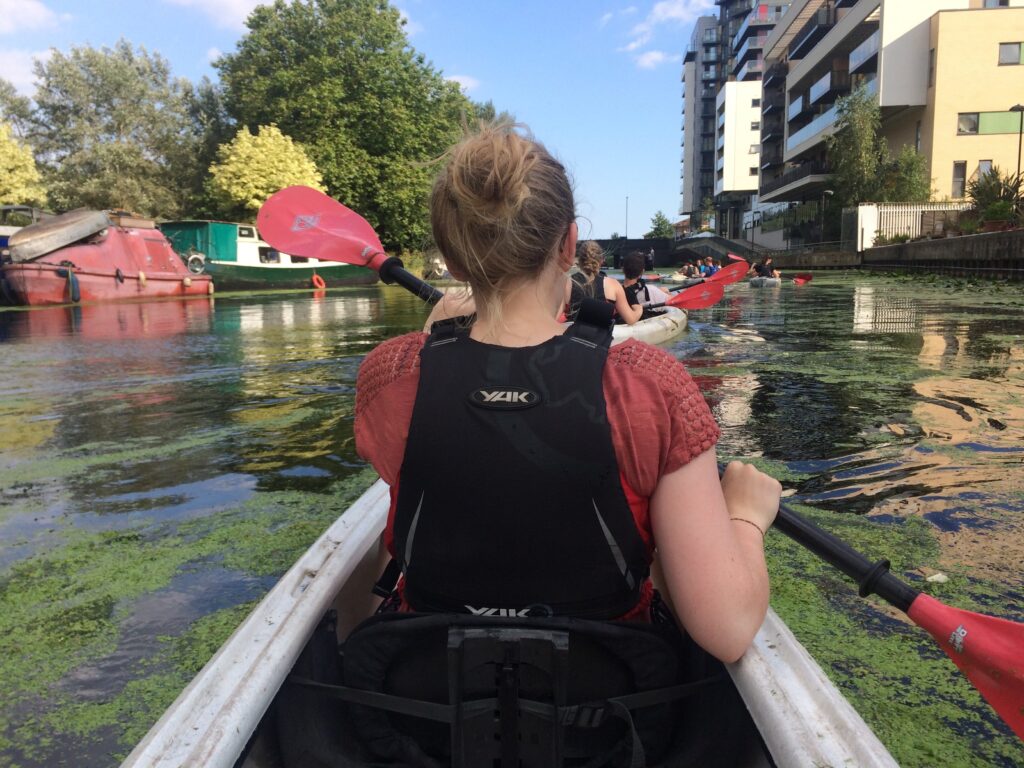 The weather isn't always as bad as people think! During the summer months it can be very nice, with highs of between 20 and 30 degrees celsius. We would however, recommend you bring a raincoat, as well as the suncream. It can very easily turn and can rain for a few days. During the Autumn and Winter, it can become very overcast with rain and winds. In the winter it can be below freezing. So be prepared for any weather.
We hope you found our guide to travelling Great Britain useful, but if you have any other ideas, why not join in the conversation and comment below!