Planning your next walking adventure soon? Hopefully, our top 5 things to pack in your walking day bag will help out!
1. Water and Snacks
Water and snacks are important for any walking adventure! You need to keep yourself hydrated and need to keep your energy levels up. Make sure you have a good supply of water in your walking day bag, there's a chance you might not be able to fill up your bottles, depending on how rural you decide to go.
Snacks can be anything really, sugar and carbohydrates are really going to help you though. So jelly sweets, cereal bars, fruit etc will help you out. Make sure you eat little and often to keep your energy levels high, to avoid down moments!
2. Waterproofs and Survival Bag
Full waterproofs are so useful, not only to keep you dry but if it suddenly gets very cold, they provide a valuable extra layer. And a survival bag is useful too. They are usually used if your or someone else has an accident, to keep you warm, but if the weather turns, and you can't get to your destination then it can be a valuable lifeline.
3. Walking Poles
Walking poles can really help you. If the terrain is rough, they can help by balancing you. They can take the pressure off your ankles too. The main advantage to poles, is you don't have to use them all the time. Simply strap them to your walking day bag, and assemble them quickly, when you reach rougher terrain or need a little extra support.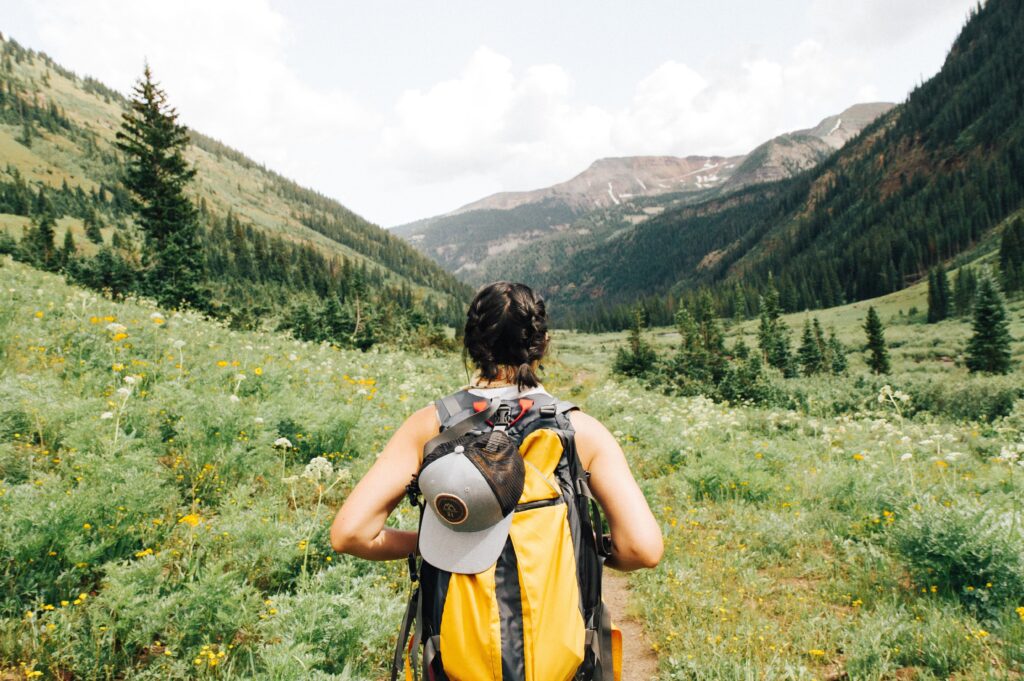 4. First Aid Kit and Phone
Taking a First Aid Kit is definitely important. Walking can cause blisters, twisted ankles, and many other injuries, which with a decent first aid kit, you can treat and still carry on with your walking adventure. Here at Project X , we like the Lifesystems First Aid Kits, even the basic Trek First Aid Kit contains valuable supplies for walking.
Taking a mobile phone can also be valuable. You won't necessarily need it, but it's a bit of backup, if you do have an accident, or you find another walker in trouble.
5. Map and Compass
Map and compass are the basic navigation equipment you should take on any walking adventure. They are so useful even for a walk, where you know the route well. Paths could get blocked, you might decide to take a detour, or paths aren't clear. Using a compass to determine the correct path is important to ensure you are travelling in the correct direction!
We hope you found our Packing a Walking Day Bag blog useful, but if you have any other ideas, why not join in the conversation and comment below!